A stack of natural talent, plenty of hard work and a healthy dollop of luck – that seems to be an excellent recipe for success in any endeavour you seek out. But for aspiring footballers, you'll need lots of all three of the elements listed above if you plan on breaking into the professional ranks.
Once upon a time there was a single pathway into professional football: you would be scouted as a talented youngster, join a professional club's academy and then, if you impress, secure a senior contract.
But the route taken by the likes of Jamie Vardy and Ian Wright, who didn't secure pro contracts until they were well into their twenties, suggests that there's still an opportunity to climb football's ladder even after you've outgrown your teens. Let's take a deep dive into the subject: how do you become a professional footballer?
From Park to Pro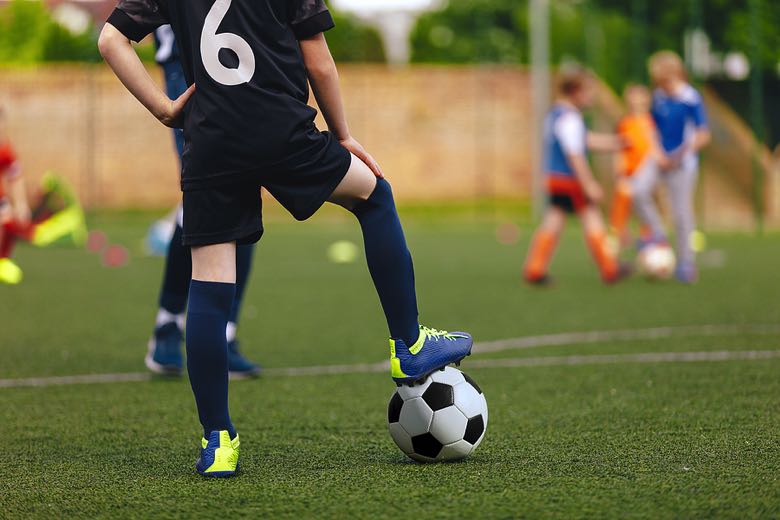 It's the dream of so many youngsters kicking a ball around in the park or school playground to go on and emulate their heroes. But the numbers that actually do go on to make it are rather startling. Less than 0.5% of youngsters that have been signed by an academy actually go on to play professional football, and that's before we consider the millions that don't actually even get a chance in an academy setting.
That said, it's not impossible….and that's something to cling onto. The route you take into the professional ranks will largely be dictated by your age. Those in their teens and even younger will need to be spotted by an academy scout, who will provide a pathway through the various age groups into, hopefully, a professional contract.
Once you reach your twenties, the academy route is – it goes without saying – off the table. But there's still opportunities to secure a professional contract if you put in a some eye-catching performances – admittedly, this is easier for strikers like Vardy and Wright, whose headline-making exploits tend to make waves in non-league circles. The takeaway point is that it becomes harder to make it as a professional footballer the older that you get, although that's not to say that it's impossible.
How Young Do You Have to Be to Make It in Football?
Although natural talent plays a huge part in any young footballer's journey to the top of the sport, there's a lot of hard work and training that goes into it too. Thousands of hours are required to perfect a skill, that's according to author Malcolm Gladwell's 10,000 hour rule anyway, so evidently, the younger you start, then the greater chance you have of honing your skills.
The truth is that young people mature at different rates, and those that are small or light for their age may take a couple of years to catch up with their peers. So, if you are on the smaller side, don't worry as you will have time to catch up.
Academy games start for those as young as eight and run through until under-18s, and while there are under-23 games for elite sides these usually feature players with professional contracts already. To give yourself the optimum amount of time to make it as a pro, you ideally need to be starting out as young as possible.
How to Get Spotted by a Football Scout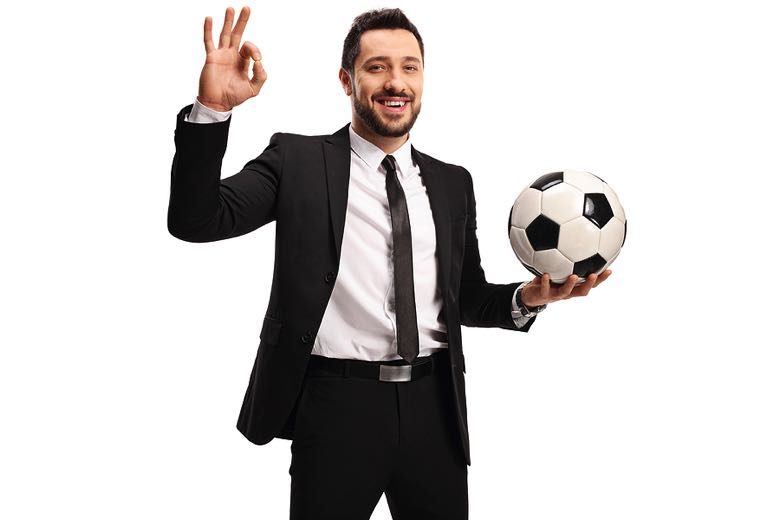 There's a feeling that the best young players will make it in football no matter which pathway they choose to take – ability is, ultimately, undeniable. That said, there's definitely an advantage to be had in putting yourself in the shop window and maximising your chance of being noticed by a watching scout.
Although this is a generalisation, it does help when you play for a local team with a track record of producing quality young players. Scouts are more likely to attend their games, and you will notice that the most reputable teams are also responsible for getting their players picked for county representative games – another popular haunt for scouts.
If you are based in the UK and want to accelerate your chances of being picked up, you can attend a trial day organised by the Professional Football Scouts Association, an independent body that not only oversees scouting but also has created its own Elite Player Performance Plan (EPPP). You can find out more details on their website.
Otherwise, it's about working hard on your game, improving and putting in big performances for your local team – the belief is that the cream will always rise to the top in the end.
How to Join a Football Academy
These days, football academies are most interested in fully rounded young footballers – those that have the tactical nous and technical ability to make it in the modern game.
To get scouted by a football academy, you will need to show a deep understanding of the beautiful game in your local matches – being able to adapt to a 'professional' environment, even at a young age, is key.
It's worth noting that some academies have an educational element to them, so don't be tempted to eschew your studies in favour of focusing on your football. Academy bosses will want to see that you have applied yourself in the classroom, so there really is an advantage to scoring good grades in exams, as well as scoring goals out on the pitch.
You can contact the football development manager at many professional clubs, and they will be able to point you in the direction of trial days that might be happening in your area. Don't forget, not all academies are linked to professional clubs. Lilleshall Hall, St George's Park, V9 (Jamie Vardy's own concept) and the Nike Academy are just four academy ventures that offer young players an excellent platform on which to showcase their skills.
What Is a Feeder Team in Football?
Sometimes, a Premier League club (or overseas equivalent) will partner up with a lower league 'feeder' team. The object is for the higher-ranked side to send their players out on loan to the feeder to gain first-team experience, but there's also an unwritten rule that they will have first dibs on any talented youngsters that break through at the feeder club.
To give you some examples, Manchester United's array of feeder teams includes Connah's Quay in Wales, Shelbourne FC in Ireland and Livingston in Scotland, so you get an idea of the opportunities that are available if you can secure a deal with a feeder club.
Age Is No Barrier
The likes of Phil Foden, Marcus Rashford and Bukayo Saka all broke into their respective Premier League starting elevens despite barely being out of their teens. It's proof of the adage that if you're good enough, you're old enough, and so age is no barrier when it comes to making a breakthrough.
There is a theory that some players might actually peak while still fresh in the face – the likes of Wayne Rooney, Michael Owen and David Beckham spring to mind, and so any notion that footballers automatically get better with age can be kicked to the kerb.
The Jamie Vardy Route to the Top
At the age of 23, Jamie Vardy was playing part-time, amateur football at Stocksbridge Park Steels, who play in the Northern Premier League. He didn't secure his first professional contract until he was 25, and yet by the age of 29 he was a champion of England with Leicester City.
Others that have followed a similarly circuitous route to the top include Ian Wright (Greenwich Borough at 22, England international at 27), Luca Toni (a World Cup Golden Boot winner who didn't play a top-flight game until he was 28) and the remarkable Miroslav Klose. The German didn't play a top-flight game until he was 23, and yet today he reigns supreme as the most prolific goalscorer in World Cup history!