Anyone reading this that is over the age of 30 will perhaps already be acutely aware that sporting endeavours get no easier after you pass that milestone birthday. Indeed, reaching the early landmark of middle age tends to come with side effects that are most unexpected, be it an inability to run up the stairs without taking a breath at the top or the unsolicited 'groan' that comes when standing up having been seated for a while.
In professional football, these signs of the ageing cycling are just as cruelly felt, as once fleet-footed box-to-box midfielders find themselves transformed into grizzled anchor-men and women post 30, while strikers that could formally run the channels all day long are now rather more stationary in their work.
So, generally speaking, what is the age range of professional footballers? How young can a player be when they make their debut, and how long can they battle the ageing process for and continue to play elite-level football?
When Do Footballers Start Playing Professionally?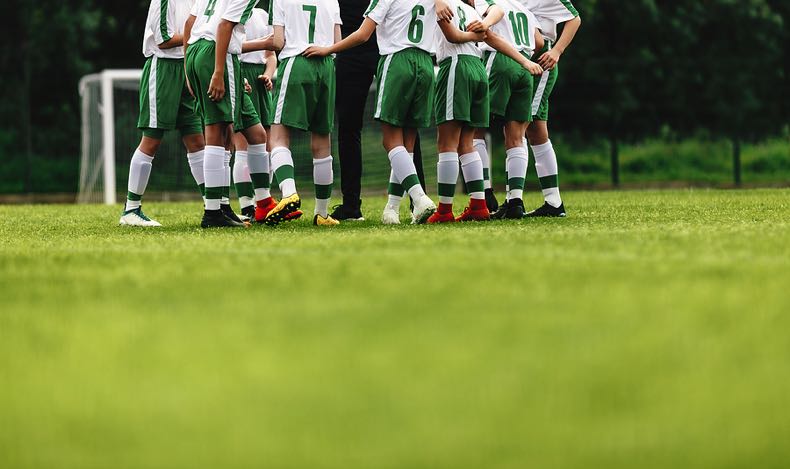 In theory, there is no minimum age you need to be to play professional footballer. If a head coach believes a youngster is physically ready to be pitched into the senior game, they can be. When they are young, talented footballers generally join an academy team that is attached to a pro club. If they make it through the ranks, they may be offered a professional contract – however, they cannot sign this until they have turned 17.
But uncontracted teens can still play for professional clubs, and that is why the likes of Wayne Rooney and Ansu Fati were able to make their pro debuts at the sprightly age of 16. They have since been eclipsed by another young gun: Ethan Nwaneri was just 15-and-a-half when he made his debut for Arsenal against Brentford back in September 2022.
When Do Footballers Peak?
Although we typically look at each end of the age spectrum to discuss the youngest and the oldest footballers, it's always interesting to take a look at those in the mid-point of their careers.
Physically speaking, a professional footballer will peak between the ages of 25 and 27. That's because muscle density is at its strongest at 25, for the average human being, and therefore this is the age that a player is best-placed to avoid injury and perform to the maximum of their physical capability. Other research suggests that the peak age for a footballer is 27.5 – that's been the average age of World Cup winning players over the years.
Of course, different positions on the field require unique characteristics, and for some – think centre defenders and defensive-minded midfielders – there's certainly no substitute for experience. It's no secret that managers tend to hand the captain's armband to those with more years to their name.
There is a completely alternative mindset, too. Youngsters generally don't have the mental 'scar tissue' of painful defeats or loss of form, and their 'naivety' can be considered a plus – like a juvenile racehorse, they simply love the game. It's interesting too that, in the Premier League 2022/23 season, Arsenal have the youngest average starting eleven at just 24.1. At the time of writing, that youthful exuberance is serving them very well!
Why Do Footballers Retire?
There are, broadly speaking, four reasons why a footballer will retire:
Serious injury
Chronic injury/fitness issues
Loss of love for the game
Inability to perform to previous levels
It would be fair to suggest that, more often than not, the latter three instances outlined above occur in older players, and that's why the average professional will ultimately retire in their thirties. Fitness levels drop as we age and so does our ability to withstand injury, and therefore it's no surprise that retirement is in the minds of many players as they hit 35.
Some positions on the football pitch do allow for those of an older vintage to thrive. Goalkeepers are less physically active and tend to play for longer, while some players call upon experience, positional sense and a smart football brain to make up for a lack of speed and power – Thiago Silva is still a top-tier defender at the age of 38, while Cameroon veteran Roger Milla scored at the 1994 World Cup at the tender age of 42.
And, some simply decide that they just don't want to play football anymore. Andre Schurrle (29), Eric Cantona (30), Patrick Kluivert (32) and Gareth Bale (33) were still quality operators when they decided that enough was enough.
Who Is the Youngest Professional Footballer?
According to the Guinness Book of Records, the youngest professional footballer in history made his debut aged just 12! Maurico Baldivieso turned out for Club Aurora in Bolivia at such tender years, and hopefully it was an afternoon kick off – if it had been an evening game, he might have been substituted at half-time to ensure he didn't miss his bedtime (mind you, it perhaps helps that his father, Julio, was the club's manager).
On UK soil, the title of the youngest footballer to appear in a pro game goes to Christopher Atherton, who was just 13 when he played for Glenavon FC in the Northern Ireland Football League Cup in 2022.
As mentioned, Nwaneri is the sprightliest star to play in the Premier League at 15, while the youngest footballer to appear at the World Cup was another Irishman, Norman Whiteside, who represented Northern Ireland at the 1982 World Cup aged 17.
Who Is the Oldest Professional Footballer?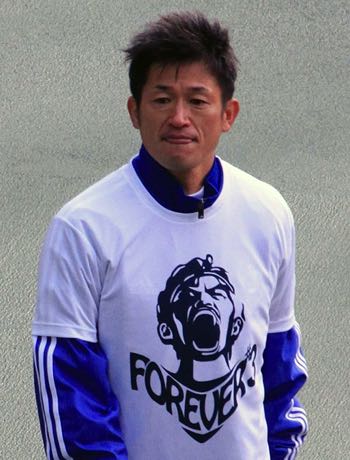 Enjoying a good old bathe in the fountain of youth must be Kazuyoshi Miura, who still turns out professionally even now at the age of 55! The Japanese striker has been banging in the goals for decades in his home country, and yet in December 2022 decided to make the move to Oliveirense, meaning Miura plays in the still very respectable Portuguese second-tier.
He, and English great, Stanley Matthews, are the only two professional footballers in history to still be playing after their fiftieth birthday. The oldest player to appear at a World Cup is Egyptian goalkeeper, Essam El-Hadary, who was 45 when he represented his country in Russia at World Cup 2018. He carried on playing at club level following international retirement, eventually hanging up his gloves at 47.
As for the Premier League record, John Burridge made his final appearance at 43 – that will take some beating. Unsurprisingly, nine of the ten oldest players to feature in a Premier League game are goalkeepers, with Teddy Sheringham the only outfield player on the list at 40 years and eight months.
Who Has Played the Most Minutes in the Premier League?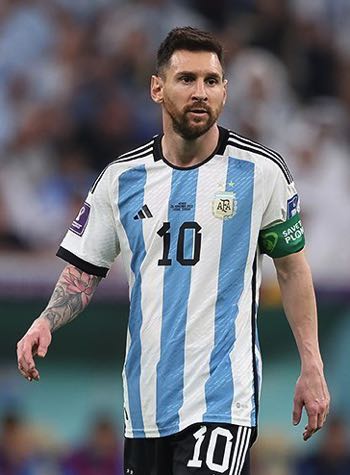 Here's an interesting stat. We always commend those who make it onto the pitch as a veteran, but how about those that have played more than any player – regardless of age. David de Gea was a relatively young 32 when he broke the record for most minutes played in the Premier League – his haul of 35,039 minutes, and counting, usurped the previous record set by evergreen goalkeeper, Ben Foster.
You won't be surprised to learn that it's shot-stoppers that dominate these kinds of records, and nobody (at the time of writing) has played more Champions League minutes than legendary goalkeeper Iker Casillas.
But it's an outfield player that has featured in more World Cup minutes than any other player: Lionel Messi, with 2,314 minutes played, rightfully takes his seat at football's top table.