Given that it's the most iconic football tournament on the planet, you would imagine that many countries would be falling over themselves to host the World Cup. And, they are, for the most part, although the financial burden of hosting such a huge event – and the infrastructure that goes with it – is such that increasingly nations are clubbing together as World Cup hosts.
You'll see that in 2026, when the United States, Canada and Mexico join forces, while four years later it's been confirmed that Spain, Portugal and Morocco will be handed the baton – with Uruguay, the hosts of the inaugural World Cup, also given a ceremonial game alongside Argentina and Paraguay.
But it's not as simple as simply deciding that you want to host the tournament – you also have to be ratified and voted in by FIFA. And, as we've learned over the years, that's a process fraught with controversy and, dare we say it, a touch of corruption too.
The World Cup Bidding Process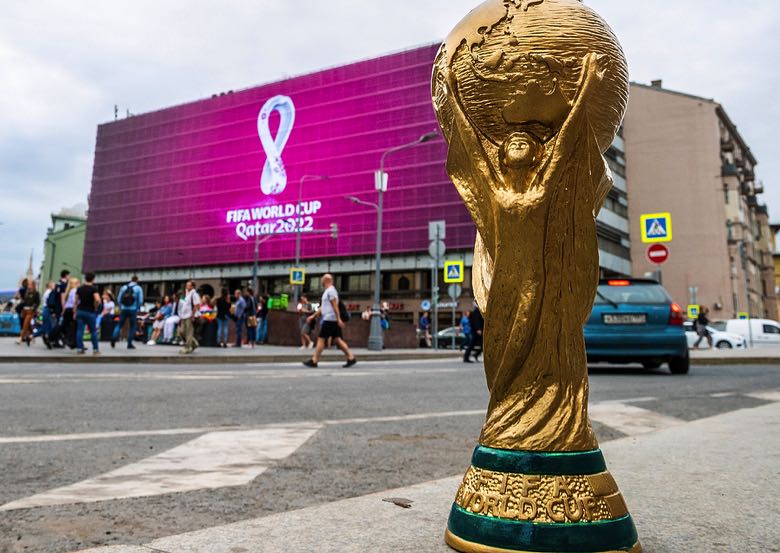 If you want to host the World Cup, the first thing to do is put together a formal bid package to present to FIFA. Generally, you'll need to be able to show that you have the infrastructure in place to host major tournament football, including stadiums of a suitable size to host a game as prestigious as the World Cup final. In the case of Qatar in 2022, they were given a pass because they had the money to build a bunch of new venues from scratch.
FIFA then takes a look at these initial bids and dismisses any that they feel aren't up to scratch, producing a shortlist of contenders that are still in the running. Ultimately, the decision on who will host the World Cup will be determined by a vote conducted by the FIFA Congress, which takes place around seven years ahead of the tournament.
What Is the FIFA Congress?

To ensure all member countries have representation at the highest level, the FIFA Congress was set up to give all 211 members a chance to vote on key administrative matters in world football. That includes voting on the host nation, with the democratic process of a secret ballot designed to ensure fairness – although, like the Eurovision Song Contest, there does still seem to be a problem with geographic and tactical voting.
Generally, the host of the World Cup is chosen on a rotational basis – so, if UEFA is the jurisdiction of the previous edition of the tournament, they would then have to wait their turn to host again until the other federations have had their turn. However, there are ways around that – because the 2030 World Cup is to be joint hosted by countries from UEFA, CAF (Africa) and CONMEBOL (South America), with CONCACAF (North and Central America) on duty in 2026, it means that the AFC and OFC are the only federations in the running for 2034. So, don't be surprised when Saudi Arabia are voted in as hosts.
World Cup Host Controversies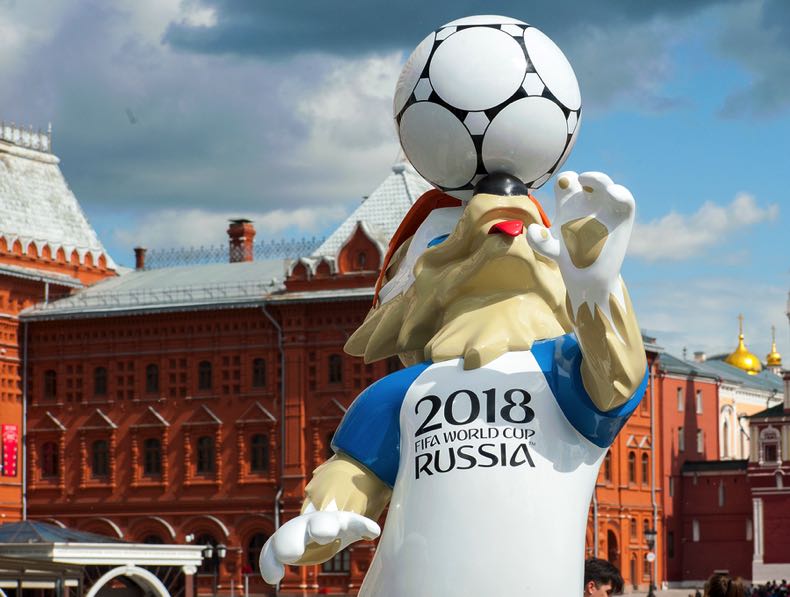 Ideally, the process for selecting a World Cup host would be fair and transparent, but as we know from politics, where there's influence to be had there is also cash payments and bribes to be enjoyed too.
Uruguay 1930
Mind you, the task of anointing a World Cup host has long been a challenging one – dating back as far as the first-ever edition in 1930. Back then, Uruguay effectively won the vote by default. Italy, Spain, the Netherlands, Sweden and Hungary all withdrew from the race, meaning that in the days before commercial air travel, some international teams were faced with a hellish three-week boat journey to the tournament.
Sweden 1958
For the 1958 World Cup, a number of countries – Argentina, Mexico and Chile among them – threw their hat into the ring with hosting bids, forcing FIFA Congress to meet to discuss the candidates. After that private, behind closed doors meeting in Rio de Janeiro, all of the prospective hosts from the Americas mysteriously dropped their bids – leaving the pathway clear for another country, Sweden, to run for host unopposed.
The Swedes didn't even have an appropriate footballing infrastructure at the time, and so low was interest in the tournament that when Welsh legend, John Charles, returned home with his bags, an onlooker asked him if he'd been anywhere nice on his holidays, despite Wales reaching the quarter-finals. To this day, nobody is quite sure how Sweden managed to win the hosting rights.
Germany 2006
For the 2006 World Cup, the bidding war left just two countries in the mix, which were Germany and South Africa. When FIFA officials got together to place their votes, the score was 12-11 to Germany with just one voter left in the ballot – New Zealand's FIFA delegate, Charlie Dempsey.
He had been instructed by the Oceanic Football Confederation to vote for South Africa, which would have tied the process at 12-12 – at which point the controlling vote would have gone to FIFA chief, Sepp Blatter. He was known to favour the South African bid.
But, mysteriously, Dempsey decided to abstain at the last minute, meaning that Germany would win the hosting rights. Later, the Kiwi representative revealed he refused to vote due to the 'intolerable pressure' caused by attempts to bribe him by various parties. Years later, it was alleged that Dempsey himself had taken a substantial bribe not to vote, with members of the German delegate, including the legendary, Franz Beckenbauer, arrested over allegations of corruption and money laundering.
South Africa 2010
It was no surprise when Blatter revealed that FIFA was changing the hosting criteria to a rotational format, with Africa the first federation to benefit in 2010. Lo and behold, South Africa were named as hosts of that tournament, despite allegations from prominent news agencies that Morocco had in fact secured more votes. Later, former FIFA delegate, Chuck Blazer, revealed that he and others had accepted bribes to vote for South Africa.
Russia 2018 & Qatar 2022
As for the alleged corruption that saw Russia and Qatar named as World Cup hosts in 2018 and 2022, well, thousands of words could be dedicated to that. Mohamed bin Hamman, a football chief in Qatar, was alleged to have paid money to FIFA Congress member, Jack Warner, to secure his vote, while others have also been implicated in alleged corruption ahead of the 2022 World Cup – just to name one of the many incidents that took place!