With the world of football economics often coming under much scrutiny, professional football teams are often seen as multi-million-pound businesses that tend to employ hundreds to thousands of staff from the players to the people who sell the tickets.
With each team handed a string of different income revenue streams, whether this is television deals all the way through to stadium naming rights, we have taken a look at a few of the most lucrative ways that football clubs make such a lucrative income every year.
Domestic & International Television Rights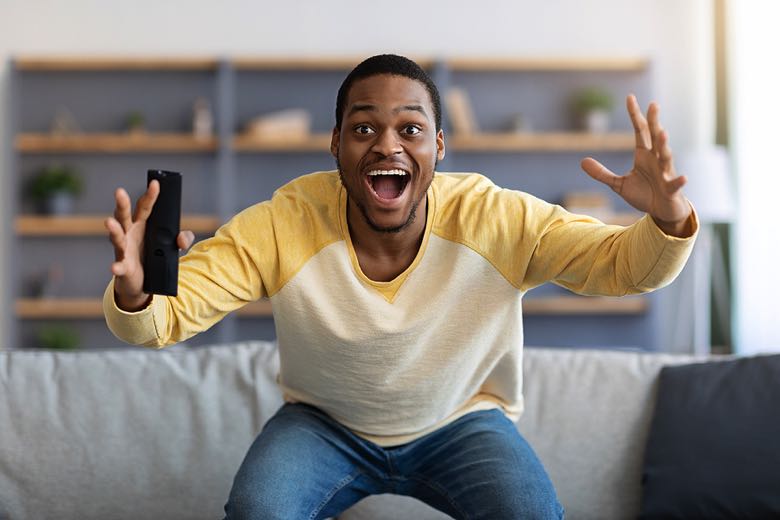 Widely regarded to be the most popular sport from across the globe, it is no surprise that broadcasters are desperate to air as many football fixtures as possible. Watching elite European leagues and tournaments, such as Premier League and Champions League, be broadcast across the world and watched by hundreds of millions of viewers each weekend, television rights are one of the leading sources of income for clubs each season.
With it estimated that in the region of 700 million people worldwide will tune into to watch a Premier League fixture, television rights really are the backbone of each team's finances. With England's top-flight having four separate major domestic television deals with Sky, BT Sport, Amazon Prime and BBC Sport, those four exclusive deals earn the Premier League £1.5 billion-per-season.
Premier League Domestic Broadcast Revenue
Often referred to be the most lucrative league from across the globe, the Premier League's domestic broadcast revenue is split into three separate categories. These are broken down as follows:
Equality Share (50%)
Facility Fees (25%)
Merit Payments (25%)
Equality Share
With the Premier League's equality share, 50% of their £1.5 billion-per-season deal for domestic television rights will be handed among their 20 top-flight teams by an equal split. It is believed that Premier League teams will receive a payment of £34 million that just come via the equality share.
Facility Fees
In terms of the facility fees, these can be varied depending how many fixtures a team has aired on television over the space of a season. While the likes of Manchester City and Liverpool might receive more when it comes to facility fees as their fixtures tend to be seen as more of a priority for broadcasters, there are rules in place to help the smaller sides.
Merit Payments
Even if a team has under 10 of their 38 Premier League fixtures aired on television, they will still earn a minimum of £12.3 million that season. Finally, merit payments are something that are rewarded at the end of a campaign and they're worked out via a team's overall finish come May.
Essentially, the team that finishes any Premier League campaign in 20th-place will receive £1.93 million at the end of a season. However, for every position higher that a team finishes, they will receive an additional payment of a further £1.93 million. Although teams might sometimes make hundreds of millions each season in domestic television deals, that is just the tip of the iceberg.
Overseas Broadcasting Rights
With domestic leagues, such as the Premier League and La Liga, seen as the pinnacle of club football, fans from across the globe are desperate to tune in each week and get a glimpse of their favourite superstars. With the demand for football only continuing to skyrocket, the overseas broadcasting rights will hit £5.05 billion for a three-year spell between 2022 and 2025.
In fact, handing over a huge amount of cash to Premier League teams each season, the overseas rights have risen by 30% over the last package, which brought in £3.89 billion between 2019 and 2022. However, unlike the Premier League's domestic broadcast rights, which are divided into three sections, all overseas broadcasting deals are divided equally among the 20 top-flight teams.
Sponsorship & Kit Manufacturing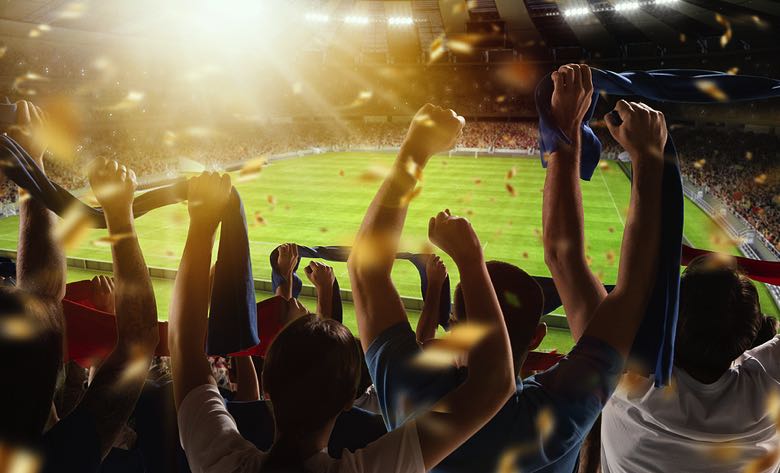 With football rightfully regarded as the most watched sport around the world, it is no surprise that companies are so desperate to jump on board as a way to promote their brands. Watching the likes of European heavyweights such as Manchester United and Barcelona become multi-million-pound businesses that are beamed across the globe on a weekly basis, sponsorship deals are another vital revenue stream for clubs.
With the chance to have their logo displayed on the front of a team's shirt and be frequently displayed across their social media platforms, major brands are willing to break the bank each year. For example, after signing a long-term sponsorship deal with Emirates in 2014, Spanish giants Real Madrid receive payment of €70million every season so that the airline can have their logo displayed on that famous Los Blancos jersey.
Listed below, we have taken at the top 11 most lucrative shirt sponsorship deals in the 2022/23 campaign and how much those teams receive each year.
| Team | Sponsor | Shirt Sponsorship Money Paid Each Season |
| --- | --- | --- |
| Real Madrid | Emirates | €70 million |
| PSG | ALL (Accor Live Limitless) | €65 million |
| Barcelona | Spotify | €57.5 million |
| Manchester City | Etihad | €55 million |
| Manchester United | TeamViewer | €55 million |
| Arsenal | Emirates | €47.5 million |
| Chelsea | Three | €47.5 million |
| Liverpool | Standard Chartered | €47.5 million |
| Tottenham | AIA | €47.5 million |
| Bayern Munich | T | €45 million |
| Juventus | Jeep | €47.5 million |
However, while it might be a logo on the front of a jersey that first springs to mind when you think of a club's sponsorship deal, a team doesn't have to stop there when it comes to offering exclusivity for a different area. Often the case that players themselves will have their own individual endorsements or sponsorship deals, some clubs have received hefty financial injections after producing some creative sponsorship packages.
With Premier League giants, Manchester United, still regarded as one of the most recognisable sports teams from across the world, the Red Devils announced in 2013 that they had agreed on an eight-year deal with American insurance company Aon over renaming their Carrington training ground. During that eight-year deal that was worth £120 million, United received an additional £15 million to their budget at the start of a new season.
Source of Income for Clubs
Likewise, along with those hugely lucrative sponsorship deals that are out there for clubs, the finances that teams receive each year from their kit manufacturer are another notable source of income. Much like the sponsors who are desperate to have their logo or symbol displayed on the front of a team's jersey, brands such as Nike and Adidas will pay huge amounts to be the ones who can design those iconic kits.
While almost every team across Europe's elite leagues will receive a tremendous amount of revenue each season via their kit manufacturer, it is Real Madrid who can boast the greatest income. Announcing a record-breaking contract extension with Adidas in 2018, that decade-long deal was worth a staggering €1.2 billion for Los Blancos. Essentially, just by having Adidas create their three alternate kits ahead of a new campaign, Madrid are paid in the region of £110 million each season.
Stadium Naming Rights
While both television rights and kit manufacturing might stand as the two most financially rewardable for football clubs, the possibility of having a brand name your home stadium is another hugely lucrative source of income. With stadiums, such as Old Trafford, San Siro and the Santiago Bernabéu, seen as some of the most iconic sporting destinations, the chance for a company to be associated with those venues can sometimes be invaluable.
Barcelona's 'Spotify Camp Nou'
In plenty of occasions across world sport, a corporation or other entity will purchase the right to name a facility or stadium for a defined period of time – these are referred to as stadium naming rights. Arguably the most notable occasion where a European giant has agreed on a deal to hand over their stadium naming rights is that of Barcelona in March 2022.
Dealing with some public financial issues, it was announced that the Spanish legends had signed a four-year deal with streaming platform Spotify in order to rename their iconic Camp Nou. With their Catalonia home renamed the 'Spotify Camp Nou' from the 2022/23 campaign, it was believed that Barcelona were paid £236 million just for handing over their stadium naming rights.
Likewise, it was valued that Spotify's investment would mean that Barcelona pocket an annual payment of €70 million. Along with Spotify taking over their role as Barca's main shirt sponsor in a deal that saw them take home a further €55 million each season, there is the odd occasion where one corporation has taken over the stadium naming rights of multiple football clubs. The most notable example is that of the financial services company, Allianz.
Allianz: Top Dog for Stadium Naming Rights
On a list that includes seven separate venues across four continents, Allianz owns the stadium naming rights to the following football clubs:
Bayern Munich – Bundesliga
Juventus – Serie A
Sydney FC – A-League
Nice – Ligue 1
Palmeiras – Brazil Serie A
SK Rapid Wien – Austrian Bundesliga
Minnesota United – MLS
While Allianz might have branched out to leagues, such as the MLS, Brazil Serie A and A-League, it is without doubt their deals with both Bayern Munich and Juventus that stand out as by far the most lucrative. With it estimated that Allianz pays in the region of €30 million-per-year for all their stadium naming rights across the globe, Bayern and Juventus earn £6.4 million a year from their respective deals.
Examples of European Stadium Deals
Alongside the likes of Bayern Munich, Juventus and Barcelona all selling their stadium naming rights, we have listed a few other European sides who have followed suit and how much they're paid every season from those deals.
| Team | Purchased Naming Rights | Stadium Name | Estimated Fee Received Per Season for Stadium Naming Rights |
| --- | --- | --- | --- |
| Manchester City | Etihad | Etihad Stadium | £15 million |
| Atletico Madrid | Wanda | Wanda Metropolitano Stadium | £8.4 million |
| Fenerbahce | Ulker | Ulker Sukru Saracoglu Stadium | £7 million |
| Besiktas | Vodafone | Vodafone Park Arena | £6 million |
| Eintracht Frankfurt | Deutsche Bank | Deutsche Bank Park | £2.9 million |
| Nice | Allianz | Allianz Riviera | £1.8 million |
Ticket Sales & Gate Receipts
While the likes of both domestic and European television deals might stand as the most lucrative revenue stream for elite football clubs, this is not the case when it comes to the lower leagues. Although things such as player transfers might be impossible for a team to forecast during their pre-season financial predictions, ticket sales and gate receipts are something that a club can predict.
With millions of fans travelling the country each weekend in order to support their club, the supporters have to pay for the privilege to enter the stadium. Needless to say, teams that have bigger stadiums are able to create more ticket revenue as they can host a larger number of spectators. For example, the largest club stadium in England is Manchester United's iconic Old Trafford home, which has a capacity of 75,635. If the Red Devils were to sell each of those match-day tickets for £20 per head, then they would make just over £1.5 million for each fixture that they host at Old Trafford.
With both match-day and season ticket prices only continuing to skyrocket over recent decades, Premier League teams can make huge sums via their gate receipts. Ahead of the 2022/23 Premier League campaign, a survey announced that 11 teams had seen their season ticket prices rise from the previous season.
The survey also showed that five clubs had broken the £1000 barrier for their most expensive season ticket ever, with Tottenham Hotspur offering the priciest at £2,025. Likewise, it was also stated that the average most expensive adult ticket was £946.50; with the cheapest coming in at £547.