Two times a year, the football world doesn't revolve around players, coaches, or fans. When the transfer window comes, everyone's at the mercy of agents. These mysterious individuals have their hands in every pie. Fans and clubs hate them, while they laugh to the bank with commissions often reaching tens of millions of pounds.
While the average agent is merely a trader on the transfer market, the biggest names have become influential power brokers and forces to be reckoned with. To fully understand this unique business, we have to take a look at how the most powerful agents rose to power. We'll discuss their biggest deals, controversies and other moments. Let's begin, shall we?
Mino Raiola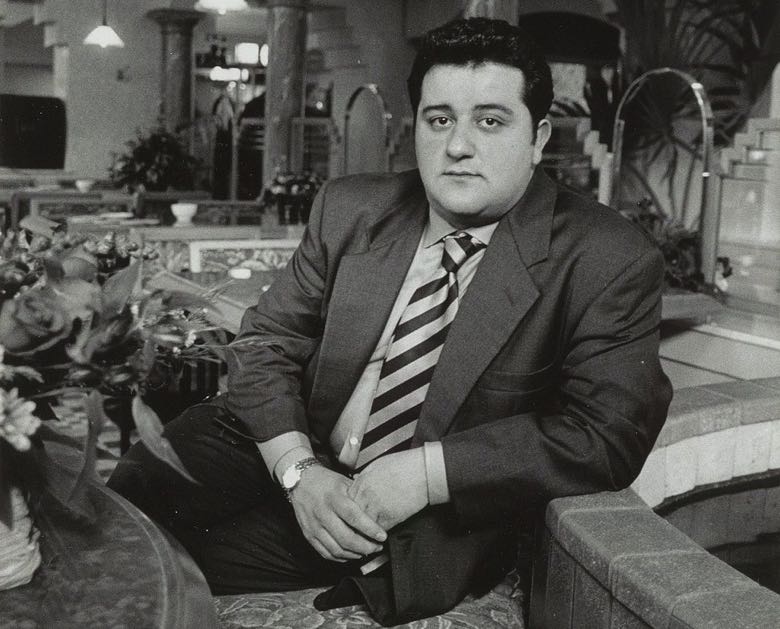 Even though he's not with us anymore, Mino Raiola was poised not just to appear on this list but top it as well. Before he burst onto the scene, agents were nothing more than negotiations whose existence nobody was aware of. In a way, Raiola redefined what a football agent really is.
While no stranger to controversy, Raiola's bank account was a sign it all paid off. At the time of his passing, his net worth was estimated at around £100 million. In total, we closed more than £800 million in total contract value. Whether his personality fuels his work or vice-versa is up for debate. What isn't up for debate, however, is savviness.
Background
Born in the south of Italy, he moved to the Netherlands as a young child. Since he learned how to speak Dutch rather quickly, Mino started negotiating business deals for his father. It didn't take long before he took control of his family's chain of pizzerias. Around the same time, he enrolled into law school but abandoned his studies after two years.
At the end of the day, his heart belonged to football. After an unsuccessful playing career, he became the head of HFC Haarlem's youth teams, later becoming technical director. This allowed him to make valuable connections and get first-hand knowledge of Dutch football. Upon receiving his license, Raiola was hired by Sports Promotion, the biggest sports representation agency in the Netherlands.
Famous Transfers
It didn't take long before Mino's negotiating skills and charisma became apparent to all. His fingerprints are all over the Dutch 'invasion' of Serie A in the 1990s, helping orchestrate the following transfers:
Bryan Roy: From Ajax to Foggia (1992)
Marciano Wink: From Ajax to Genoa (1993)
Wim Jonk: From Ajax to Inter (1993)
Dennis Bergkamp: From Ajax to Inter (1993)
Michel Kreek: From Ajax to Padua (1994)
1995 Bosman Ruling
However, the biggest event in his career was the 1995 Bosman ruling, which allowed free agents to move to clubs freely. Agents became more important than ever before, and a quarrel with his boss led him to start his own agency – Sport Business Strategy.
Over the years, he orchestrated many spectacular and controversial transfers. When he oversaw the sale of Paul Pogba to Man United for £89 million, he received a £22 million agent fee. AC Milan supporters blame him for convincing Gianluigi Donnarumma to leave for PSG. Some of his other notable accomplishments include calling Pep Guardiola "a zero of a person, a coward, a dog," comparing Napoli's chairman to fascist dictator Mussolini and threatening to sue FIFA on multiple occasions.
After battling various health issues and undergoing several procedures, Mino Raiola passed away on April 28 2022. His agency and clients were passed onto Rafaela Pimenta, a longtime friend, business partner and agent.
Notable Clients
Marco Veratti, Zlatan Ibrahimović, Paul Pogba, Erling Haaland, Xavi Simons, Matthijs de Ligt, Gianluigi Donnarumma
Jorge Mendes
Head of the GestiFute sports management agency, Jorge Mendes, is believed by many to be the most powerful man in football. He earned close to £100 million in commissions, but Mendes' influence goes beyond money. Image-wise, he's the antithesis of Mino Raiola. Where Mino used to yell, threaten with lawsuits and publicly pressure, Jorge orchestrates leaks and manipulates public opinion. This has often caused fans to have a negative opinion of him, in addition to several controversies he was part of.
How He Started
Not much is known about how he became a football agent. But he quickly attracted attention, as his first deal was a big one. He met goalkeeper Nuno Espirito Santo in a bar and befriended him. After becoming his agent, he successfully orchestrated a move to Deportivo de La Coruña. Nuno then recommended him to other Portuguese players, such as Jorge Andrade.
Mendes also brokered the sale of Sporting CP's Hugo Viana to Newcastle United in 2002 for £12 million. This helped him realise the Premier League's growth potential, as well as the clubs' financial capabilities. Around this time, Jorge began visiting youth teams and football academies around his native Portugal. It's how he signed Ricardo Quaresma and Cristiano Ronaldo before they even got their first senior cap.
Success on the business front also meant that Mendes had gained an enemy or two. Many agents accused him of poaching their clients using illegal means. But this didn't stop him, as aspiring manager, Jose Mourinho, was his next golden goose. After his client became Chelsea manager, the club itself hired him to attract Portuguese talent. Mendes's recruitment of Tiago, Paulo Ferreira, Ricardo Carvalho and Maniche was instrumental in Chelsea's rise under Roman Abramovich.
Famous Transfers
In the next couple of years, he was responsible for some of the most significant transfers in European football:
Cristiano Ronaldo: From Sporting CP to Manchester United (2003) – £12.14 million
Anderson and Nani: From Sporting CP & Porto to Manchester United (2003) – £46 million
Pepe: From Porto to Real Madrid (2007) – £25 million
Simão: From Benfica to Atletico Madrid (2007) – £16.5 million
James Rodrigues: From Monaco to Real Madrid (2014) – £63 million
Angel Di Maria: From Real Madrid to Manchester United (2014) – £60 million
Diego Costa: From Atletico Madrid to Chelsea (2014) – £32 million
Mr Mendes is no stranger to controversies, but the one relating to Bebe's transfer to Manchester United is by far the most unusual. Not only did he swoop in and steal the player from another agent, but he also earned 40% of the £9 million transfer fee that United paid to Vitoria de Guimaraes. In addition, Mendes managed to convince Sir Alex Ferguson to sign Bebe without ever seeing him play. The poor lad became one of the biggest flops in the club's history.
Wolverhampton Wanderers Scandal
But scamming Sir Alex somehow isn't Mendes's biggest scandal. In 2016, he was hired as club agent by the Wolverhampton Wanderers. All of a sudden, the club became filled with Portuguese players. Nobody had a problem with this in the beginning, but people began noticing some odd decisions on the transfer market. In particular, several of Mendes' clients were loaned by the Wolves despite the players clearly not being ready. Jorge has denied all wrongdoing.
Hate him or love him, Jorge Mendes is a key cog in the mechanism of global football. His handiwork changed the Premier League forever, while his monopoly over Portuguese and Brazilian talent seems to be growing stronger by the day.
Notable Clients
Cristiano Ronaldo, Jose Mourinho, Bernardo Silva, Darwin Nunez, Diogo Jota, Joao Felix, Fabinho, Ruben Neves, Ederson, Adama Traore, Angel Di Maria, Pepe
Pere Guardiola
The lesser-known Guardiola brother, Pere, is the founder and main man behind Media Base Sports agency. 2009 was the first time many found out that Pep even has a brother, let alone that he's a successful agent. But Pere's arrival wasn't sudden, even though he has a Barca legend as a sibling. Over the course of his career, it's estimated that the Catalan agent earned over £10 million in commissions, most of it stemming from the £75 million transfer free from the Luis Suarez sale to Barcelona.
Started as a Pro Footballer
Just like Pep, Pere Guardiola was also a professional footballer. However, never managed to play higher than the third division in Spain. After ending his career early, he began dabbling in business and management. For a long time, he was a key member of Nike's Sports Marketing team. His connections within the football world resulted in many memorable campaigns featuring Ronaldo, Ronaldinho and the Spanish national team.
Founded Media Base Sports
Around the same time, Pep was represented by his younger brother in contract negotiations. This exposed Pere to the likes of Barcelona and Manchester City, which was a valuable experience for the aspiring agent. In 2009, he and Jaume Roures founded Media Base Sports. The goal of this new agency was to provide help and resources to young athletes.
Even Pere is not free from controversy, though. When he became 88% owner of Girona FC, many criticised the move due to Girona's new status as a feeder club for Manchester City. Some also questioned his ability to be both a club owner and an agent at the same time.
Notable Clients
Luis Suarez, Pep Guardiola, Fran Garcia, Victor Mollejo, William Carvalho, Junior Firpo, Brahim Diaz
Jonathan Barnett
Best known as the man who helped Lennox Lewis rise to fame, Barnett is a super agent in multiple sports. He manages over £1.5 billion worth of football players through his company, ICM Stellar Sports. This is a testament to his eye for talent and persistence in the business, despite being well into his 70s. It is estimated that Barnett earned over £150 million in agent fees and contract signings.
Named as Forbes' Most Powerful Sports Agent in 2019
Jonathan's first client was Trinidadian batsman Brian Lara, one of the greatest cricket stars of his time. So big was Barnett's influence that Nelson Mandela asked him personally to help in bringing cricket back to post-Apartheid South Africa. For this and many other accomplishments, Forbes proclaimed him the world's most powerful sports agent in 2019.
When it comes to public appearances, Mr Barnett likes to keep a low profile and let his clients' work do the talking. In terms of picking its clients, ICM Stellar has a knack for avoiding superstars and going for established starters and upcoming talents. Their influence is felt the most in the Prem, where every team has at least one or two Barnett clients.
Most Significant Transfer
Despite his long list of accolades, Jonathan also had his fair share of scandals. The FA banned him for a year and fined him £100,000 for arranging illegal negotiations between Ashley Cole and Chelsea whilst Cole was an Arsenal player. If we had to pick Jonathan's most significant transfer, it would have to be Gareth Bale's £86 record-breaking move from Tottenham to Real Madrid.
Notable Clients
Jack Grealish, Eduardo Camavinga, Kalvin Phillips, Ibrahima Konate, Kieran Tierney, Luke Shaw, Anthony Elanga, Borna Sosa, Patrick Bamford, Rob Holding
Thomas Kroth
As strange as it sounds, seeing former players as agents is rare. This is because most of them lack the legal expertise and business savvy needed for the job. Thomas Kroth was a reliable midfielder in the Bundesliga throughout the 1970s and 1980s. Coaches praised his leadership qualities from an early age, which prompted him to take an interest in the business side of football.
Manuel Neuer
That's exactly what lead him to start Pro Profile, a German agency that specialises in providing branding and management services to athletes. Manuel Neuer is his biggest client, even though his place in the Bayern starting 11 was never in doubt. Interestingly, Kroth also turned Pro Profil into a stepping stone for Japanese players looking to play in the Bundesliga. After representing Shinji Kagawa, Thomas is now the agent of Genki Haraguchi, Hiroshi Kiyotake and Shinji Okazaki.
Collaboration with Medical Experts
Like many clever agents, Kroth found his niche. He uses his connections to attract players' compatriots and keeps a solid presence in several Bundesliga teams, as well as other countries. So it's no wonder he earned upwards of £15 million from Pro Profile. Aside from player management, Thomas' agency collaborates with medical experts to provide rehabilitation and recovery services to clients. In addition, they organise yearly talks and seminars on the topics of sports science and athlete wellness.
Notable Clients
Manuel Neuer, Shinji Kagawa, Toni Leistner, Sebastian Polter, Merveille Papela, Leandro Barreiro, Florian Muller