There is no doubt that football, like many sports around the world, has enjoyed its statistical revolution. Not everyone is sold on the importance or relevance of the numbers, but for many the stats are a vital part of their enjoyment of football and, perhaps, the foundation of the bets they place. So deep do the stats go these days that you can find out how often a player performs certain acts, such as passes, tackles and fouls, per 90 minutes – once upon a time the only statistic football followers had was the league table!
Football stats can be both instructive – revealing the tale of the tape from a particular game or competition, and predictive; knowing how well a team is playing, irrespective of her results, can be particularly useful for those having a bet at the weekend. So, what are the best and most reliable sites for football statistics?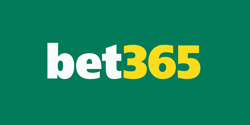 bet365 6 SCORES CHALLENGE
Predict scores to win up to £1,000,000!
We're giving you the chance to win up to £1,000,000 by predicting the scores of just six Soccer matches, every week at bet365! With the 6 Scores Challenge, all is not lost if you fall short on one or two results, we're also offering prizes for three, four and five correct results.
New and eligible customers only. Free to play. T&Cs apply. Registration required. #ad
League Tables & Form Guides
You can find league tables from the most popular competitions around the world in many different places – the BBC is as straightforward a resource as any for finding the latest tables, which you can find via their 'Leagues & Cups' section.
But if you want to delve a bit deeper, Soccer Stats is a site that comes highly recommended. Not only can you view league tables from Azerbaijan to Zimbabwe, but you can also take a look at tables and form guides that are particularly insightful.
You can look at home/away splits, current form (last 4/6/8/10/12 games) and the intriguing 'relative form', which shows how many points per game a team has claimed in their last eight games compared to their overall form from the season to date. If you're looking for a little extra from your league tables, Soccer States will be for you.
Goals Stats
Picture the scene: you're plotting which football matches you're going to watch on TV in any given weekend. You'll probably pick your games based on the perceived quality of the teams involved or personal allegiances, but if you're looking for a tie-breaker than be sure to check out the goals stats for the teams involved in each contest – plenty of them would suggest an open, entertaining spectacle.
These stats can be particularly useful for punters too given that there's so many goals-based betting markets – both teams to score, over/under goals, team goals and so on. The stats reflect how many goals we might expect a team to score and concede in a game, but they can also offer an insight into the patterns of play too. Some teams score/concede early goals and some ship later in the first or second half – at SoccerStats, you can see a rundown of goals per time interval in many different leagues. This information can be particularly useful for in-play punters.
Player Stats
For so long, the only player stats that we as football fans could see were goals scored, assists, clean sheets and cards. Today, you wouldn't believe how granular the data is – and much of it is available for free. One of the best sites for individual player stats is FBRef, where you can search through a number of leagues and find out exactly how a player is performing. You'll find the basic detail but so much more too, including player-level expected goals (xG), expected assists (xA), progressive passes, defensive actions and shot creation to name just a few.
Another option for player stats in football is WhoScored. Although somewhat less detailed than FBRef, there are still plenty of lessons to be learned here – shots ger game, aerial battles won, dribbles, key passes, fouls and fouled and even bad touches. You can also use WhoScored's ratings system to discover how well a player is playing – this is broken down per position for the more versatile of individuals, while the 'strengths and weaknesses' breakdown reveals how a player goes about their business.
These player stats are fascinating no matter the reason you are browsing them. It could be to form an opinion on a player – to find out if someone is in form or not, to 'scout' a prospective new signing for your club or even just to add some ammunition for your next pub debate with friends and family. If you enjoy having a bet on football, these player stats can also be particularly helpful. Many bookmakers and betting sites offer 'player prop' style bets these days, which let you wager not only on how many goals a player might score but also the number of passes they will complete, the tackles they will make and the number of shots they will fire in at the opposition goal.
With these betting options, you can pool your stats-based resources to build a picture of how a game will unfold. Will the favourites enjoy stakes of possession against an underdog that will sit in with ten players behind the ball? Clearly, there's an opportunity here to bet on the player passes market. This is why football stats can be so invaluable for bettors – delivering insights that can benefit punters in a myriad of different markets.
In-Play Stats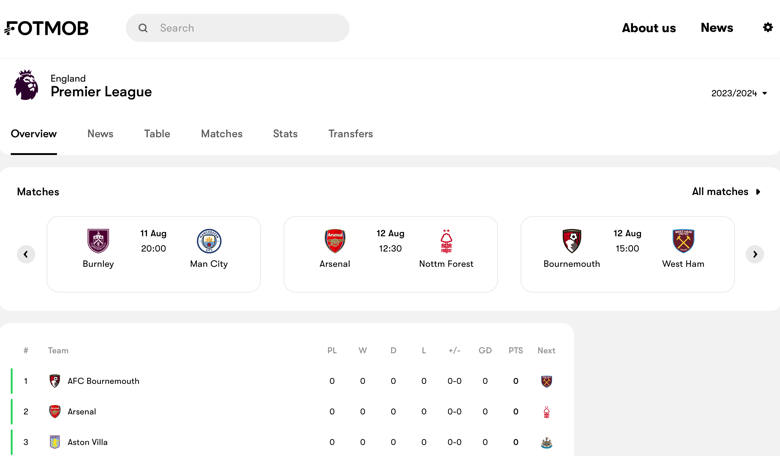 For those who like to analyse the action within a live game, there's a number of different ways to examine the in-play stats. Many bookmakers offer an excellent stats module these days which you can access via their website or app. These are visually appealing and tell the tale of the tape of how a game is panning out.
If you want a deeper insight, you can find live expected goals data published by some bookmakers and websites/apps like Fotmob. Expected goals records the quality of chances created based upon historical data, so teams that are creating/yielding high probability goalscoring chances at will are likely to enjoy success in, say, the second half if you are browsing the stats at half time. These in-play stats can bring you closer to the action and tell a story that sometimes the eyes don't always see – they can prove invaluable to punters too.