People love football tactics. Books have been written about them, podcasts launched to discuss them and even PhD papers submitted that chart the anthropology of them. With only ten outfield players on a football team, it is amazing to see the variety of ways that managers can set them up in a formation that they believe is the most likely route to securing victory.
Football formations have changed over the years from the kamikaze 2-3-5 stylings of the good old days to the rather more dogged 4-4-2 that was all the rage in the 1990s. Today, football has more tactical fluidity than ever before, with the average Premier League gameweek witnessing maybe half-a-dozen or more different formations used. So, how have football formations changed over the years?
The Early Days: 2-3-5
It seems beyond comprehension nowadays, but once upon a time in the 1880s until the early 1900s the 2-3-5 formation was most commonly used. For the uninitiated, football formations are read from left to right, with defence first, then midfield and finally the forward line. So a 2-3-5 system is made up of two defenders, three midfielders and five attackers – an inconceivable notion that sees both defences overloaded by the opposition's attacking threat. This is how Aston Villa lined up when they won the 1920 FA Cup final:
It goes without saying that there used to be stacks more goals in the days before more forthright defending. To offer some kind of context, the 1920/21 First Division season saw 21 of the 22 teams score an average of one goal per game – Bolton Wanderers' 42 games delivered a remarkable 130 goals in total (77 scored, 53 conceded).
Chapman's Revolution: 3-4-3
Realising that 2-3-5 left his team cruelly exposed defensively, Herbert Chapman set about revolutionising English football by doing things his own way. He was a solid enough player, but it was as a manager – particularly at Huddersfield Town, initially, where he won two First Division titles, and later at Arsenal – where he made his name.
Chapman's tactical tweaks were straightforward enough – he sat one of his midfield players deeper to create a three-man defence, and pulled his 'inside forwards' back to beef up his midfield. With three attackers left high up the pitch, Chapman innovated a 3-4-3 formation… one that is still used by many managers to this day.
Did this system, sometimes referred to as WM, bring success to the Gunners? Well, Chapman delivered two First Division titles and an FA Cup in his spell in charge – the club's first taste of glory at the top level of English football. They say that imitation is the sincerest form of flattery, so it is no surprise that before long many more managers were adopting Chapman's take on the 3-4-3: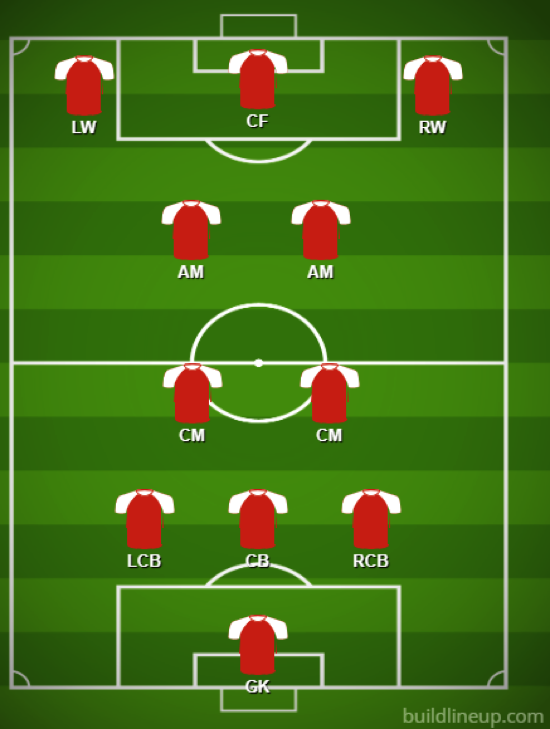 Total Football: 4-3-3
Often in football tactics, there are contrarian thinkers that come along to take advantage of the inertia of the status quo. The rigidity of the 3-4-3 system was exploitable if sides became more fluid in their approach – 'Total Football' was born. The Ajax and Dutch national teams of the 1970s were amongst the first to set up in a 4-3-3 shape, but one which offered the flexibility for its players to operate beyond their basic positions on the pitch.
Often Johan Cruyff is credited with configuring Total Football, but the more likely godfather is Rinus Michels – he was the head coach of Ajax and the Netherlands at this time of tactical revolution. After guiding Barcelona to the La Liga title, he took the Netherlands to the final of World Cup 1974, before returning to the international fold in the 1980s to coach the Dutch to the Euro '88 title. Here's how Holland lined up in 1974:
Two Banks of Four: 4-4-2
The tactical fluidity of the 4-3-3, which travelled across Europe in the 1970s and 80s, was not to everybody's taste. In fact, many club teams in England and Italy in particular completely ignored the revolution that was happening not a million miles away, and instead opted for something a little more bread-and-butter.
The 4-4-2 system is designed to create two banks of four that spread across the entire width of the pitch, with crosses from the wide players to the two strikers – or direct long balls up to the forward partnership – typically the main modus operandi in this set-up.
One of its premier exponents in English football was Graham Taylor at Watford, who with the financial backing of songsmith Elton John, guided the Hornets to three promotions, second place in the First Division and an FA Cup final. Stars, such as John Barnes and Luther Blissett, were made by Taylor's in-your-face approach. Over in Italy, the remnants of the 'catenaccio' style deployed by Inter Milan in the 1960s were still being felt – defence was the still the best form of attack in Serie A, it seemed.
But the 4-4-2 evolution at least saw more players getting forward into their opponents' third of the pitch, with AC Milan the first to adopt the shape with widespread success. Arrigo Sacchi guided the Rossoneri to two European Cups and a Serie A title in the late 1980s, before his successor Fabio Capello added four more Serie A wins and a Champions League crown as the red-and-blacks dominated football in Italy and Europe. Here was Milan in the 1993/94 Champions League final: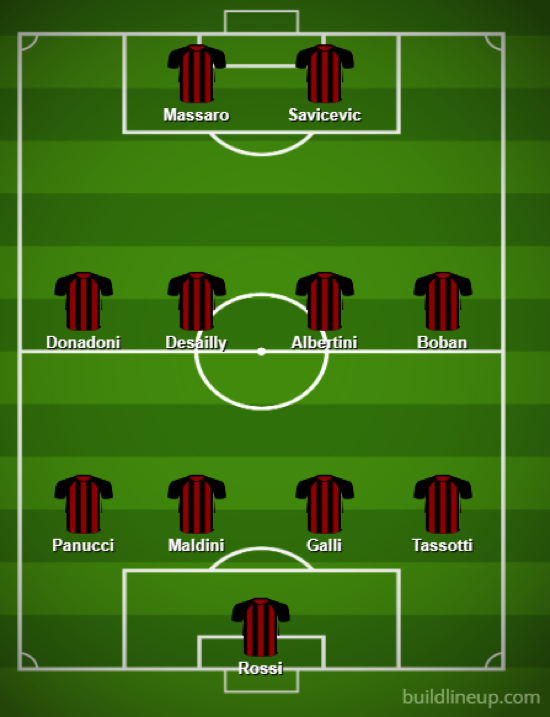 The Modern Era
Today, for the most part, football teams line up in variations of the formations described above. Barcelona and Spain famously played without a recognised striker during their 'Tiki Taka' years – they set up in a 4-3-3 shape, but with the most forward player dropping deeper into space to link up with midfield. Defensively, this formation could even be described as 4-6-0 as the players organised themselves in a deep block.
The 4-2-3-1 system has also gained in popularity, with a 'double pivot' of defensive midfielders sat behind three more attack-minded midfield players and a lone striker. Then we have Pep Guardiola's Manchester City, whose nominal formation during their run to the 2022/23 Premier League title was 4-3-3 but one which became, in possession, something more akin to 2-3-5 as the full backs stepped forward as inverted midfielders alongside an anchor man, with every other player on the pitch given license to roam and push forward. What will be football's next tactical revolution?