There were days gone by when a striker in football had one job and one job alone: to put the ball in the onion bag (to score goals, in layman's terms). But as the beautiful game has evolved, so too has the role of the forward – now, he or she may be required to pull into wider areas or drop deeper, helping to build up attacks rather than waiting around the penalty area to sniff out goalscoring chances.
There are many different types of striker today, and the job of football managers is to find the forwards that fit their tactical ethos – or, at least, try to manufacture that striker from the players at their disposal already. So, we say cheers to the false nines, the target men and the foxes in the box – most children growing up want to play as a striker, so playground fantasists and Sunday morning dreamers need to be aware of the various different types of forward player there are and that they can be.
The Number Nine
In days of yore before the advent of squad numbers, strikers would – more often than not – wear the number nine shirt. It's a digit that became synonymous with prolific goal machines – Alan Shearer wore the number while becoming the all-time leading goalscorer in the Premier League, while the likes of Ronaldo (the Brazilian version), Gerd Muller, Marco van Basten, Robert Lewandowski, Zlatan Ibrahimovic and Ian Rush are just some others to have graced the number with aplomb.
The number nine is also a type of striker, alongside its literal numerical meaning. This role may also be known as a poacher – those players with a knack for being in the right place at the right time to get on the end of passes, crosses and loose balls in the penalty area. Generally, the number nine will contribute very little in build-up play, opting to stay central and stand on the shoulder of the defender in the hope that through balls will be pushed through to them. Other examples of the poacher include former World Cup golden boot winner, Gary Lineker, Gabriel Batistuta, Ruud van Nistelrooy and Romario.
Target Man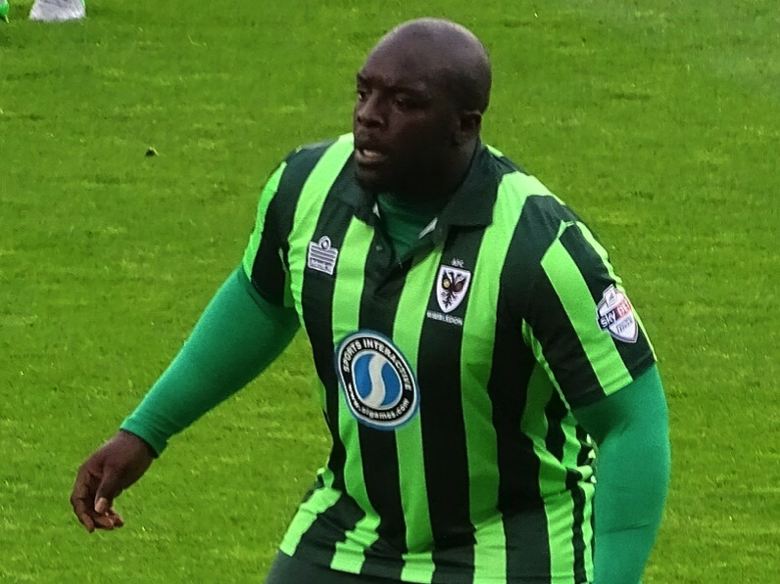 Pronouns aside – there's equivalents of the target man playing in the women's game, this striker is one that uses their physical attributes to gain an edge on their opponents. A target man might be squat and muscular, using their frame to hold up the ball, keep defenders at bay and bring others into the game – Adebayo Akinfenwa was a rather sizable example of this forward role in action.
Other target men use their height and jumping ability to act as a focal point of their team's attacks. The ball is fed into them aerially, using their statuesque presence to nod the ball down to onrushing midfielders or to flick it on to a faster strike partner.
Some teams have had great success by focusing their play in wide areas, creating crossing opportunities in the final third – an accurate delivery, allied to a target man's height and heading prowess, can be a recipe for great success. France, for example, boast some of the most technically gifted footballers on the planet. But their head coach, Didier Deschamps, has favoured a target man in attack anyway – Olivier Giroud has become Les Bleus' leading goalscorer as a result, including the four goals that swept them to the final of World Cup 2022.
False Nine
As football tactics evolved, coaches with a penchant for possession football have sought ways to use their striker in all facets of the game, rather than merely as a static goalscorer. And so the 'false' number nine, or false nine as it has become known colloquially, was born. Thought to have been deployed as early as the 1950s, with the famous Hungary team of that vintage utilising such a role, the false nine gained traction in the Ajax and Dutch national teams of the 1970s – the total football era.
Barcelona also, until Romario came along, used a false nine, with the tactic transitioning to the international stage once more with the Spain team that won the World Cup and two European Championships between 2008 and 2012. The false nine is encouraged to drop deeper than a traditional striker, receiving line-breaking passes before linking up with their teammates as they maraud forward. Pep Guardiola resurrected the role at Barcelona to get the best out of Lionel Messi, while the likes of Roberto Firmino, Dennis Bergkamp and Johan Cruyff have been deployed in this way.
Pressing Forward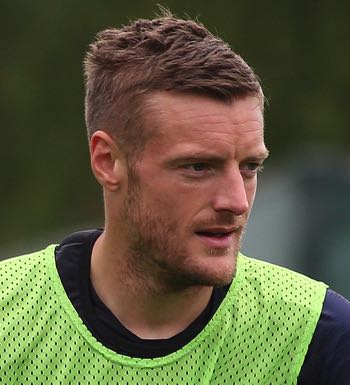 When a player perhaps isn't as technically proficient as some, but displays aggression, speed across the ground and high intensity, they could be best deployed as a pressing forward. Another term for this role is a 'pain in the backside', with the likes of Jamie Vardy making life a misery for opposition defenders by never giving them a spare second on the ball.
In an attacking sense, the pressing forward will often be asked to run the channels, that is, to chase after long through balls in the corridor between centre back and full back in a bid to win possession higher up the pitch, bring teammates into play or win free kicks and corners in the final third. Vardy was a key figure in Leicester City's shock Premier League win of 2015/16, scoring 24 of the 68 goals they netted but being just as vital in defending from the front. Richarlison, Gabriel Jesus and Diogo Jota.
Complete Forward
What if you could combine all of these elements in one player? Okay, so that's easier said than done, but some have mastered it: under José Mourinho at Tottenham, Harry Kane acted as a hybrid target man/false nine, dropping deeper to receive the ball and creating space in behind for the likes of Son Heung-min to run into. And, when it came to scoring goals, few can match Kane for poachery. There aren't many examples of complete forwards in world football because it is such a difficult role to accomplish – hence why many strikers have a more focused brief in their play.