If you haven't yet read our guide to non-league football, here's a quick guide to how the English game is structured below the Premier League and Football League. There's six steps, known as the National League System, which are shaped like a pyramid. At the bottom, there's Step 5 and 6 which are made up of local leagues up and down England. Steps 4 and upwards start to take on a more regionalised feel (Northern Premier League, Southern League etc), while Step 2 – National League North and National League South – feeds into the top-tier: Step 1, the National League, is the holy grail of the non-league game.
All of which is important to know when discussing whether or not non-league players get paid – and how much. There's a massive gulf between a Step 6 team, where the players essentially play because they love football, to Step 1 champions Wrexham, where Hollywood actor Ryan Reynolds and friends have pumped millions into the club…. and pay their players well above the going rate. So, here is an answer to the age-old question: do non-league footballers get paid?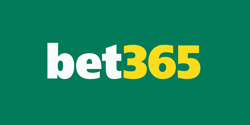 bet365 6 SCORES CHALLENGE
Predict scores to win up to £1,000,000!
We're giving you the chance to win up to £1,000,000 by predicting the scores of just six Soccer matches, every week at bet365! With the 6 Scores Challenge, all is not lost if you fall short on one or two results, we're also offering prizes for three, four and five correct results.
New and eligible customers only. Free to play. T&Cs apply. Registration required. #ad
Professional Vs Amateur Football

One of the simplest definitions of professional sport is 'a participant receiving payment for their performance.' Once upon a time, professional football was, erm, professional and non-league football was amateur in nature – the players would have jobs and not receive payment for their efforts on the pitch beyond bonuses for winning a league/cup, reaching a goals target, etc.
It's been known, albeit quite hush-hush at some clubs, that non-league players have been getting paid a salary for a number of years, with two important moments driving that switch to professionalism. The first came in 1986, when promotion for the champions of the National League to League Two became automatic rather than as a result of an election – guaranteeing one place in the Football League.
National League
And, then, in 2002, that was increased to two promotions from the National League into the Football League – with such a prize available, more clubs at Step 1 and below began to explore the possibility of taking their players full-time and paying them an annual salary. In the two decades or so that have followed, only one club – Burton Albion in 2009 – has achieved promotion from the National League while operating as an amateur, part-time enterprise. Otherwise, the professional outfits in non-league have dominated.
The National League has also started to attract more in the way of sponsorship revenue, which is split between the clubs involved, while a TV rights deal signed with BT Sport – as well as a streaming deal in North America, which has no doubt been inspired by Reynolds' takeover at Wrexham. So, with such riches on offer, it's not a great surprise to learn that more and more non-league clubs are turning professional – and therefore paying their players a full-time wage.
National League North & South
It's not just the National League in which players are being paid. A handful of National League North and South clubs are thought to be professional, including South Shields – a club owned by energy industry entrepreneur Geoff Thompson, they have employed the likes of Kevin Phillips and Julio Arca as manager in recent times and earned promotion to the North in 2022/23.
Other clubs that have suffered relegation from the Football League, such as York City, Southend United and Torquay United, have also tried to retain professionalism as they have slipped down the steps of non-league football. Although there's a lot of smoke and mirrors – it's considered unseemly to pay players lower down the football food chain, it's believed that clubs as low as Step 5 are paying some of their players. There's suggestions of 'cash in hand' payments per game too, although you didn't hear that from us…
How Much Do Non-League Footballers Get Paid?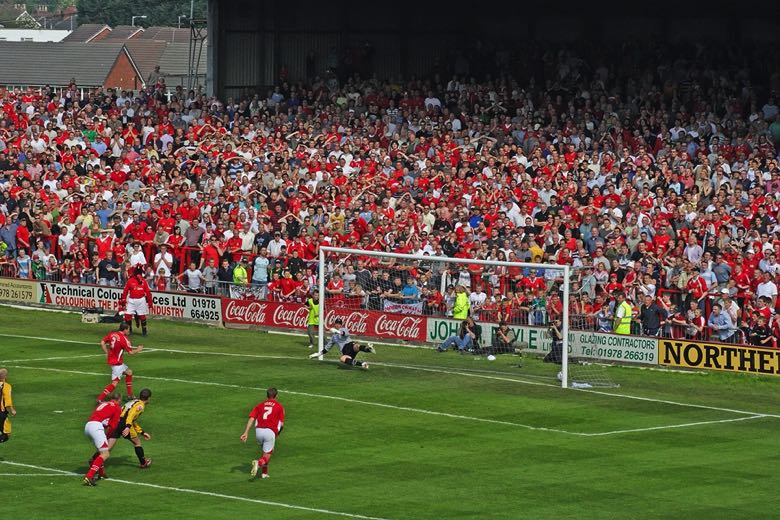 As is the case at any level of football, the gulf in wage budgets between the top teams and those battling away at the bottom of the division can be huge.
Average National League Salary
In the National League, it's thought that the average weekly wage is around £1,000. Some will earn less than that, of course, whereas others can earn considerably more: although Wrexham is something of an anomaly at non-league level thanks to their rich owners, it's believed that at least four of their players took home a minimum of £3,000 per week during the 2022/23 season.
Average National League North & South Salary
Oh, and that's on top of the £200,000 prize pool they got paid by Deadpool actor, Reynolds, for securing promotion. Nice work if you can get it. In National League North and South, this average weekly wage is thought to drop down to around £500 per week. While considered professional footballers, some players also work in other roles – such as football coaching or as a personal trainer – to top up their income.
Step 3 & Lower
In Step 3 and lower, it's less common for players to earn a weekly wage, and instead they will be paid a bonus based upon their performances on the pitch: it could be goals, clean sheets, win bonuses, stipends for finishing in a certain position in the league table and so on.
But there are anomalies. Back in 2017, Step 3 club, Billericay Town, were taken over by millionaire Glenn Tamplin. He pumped a small fortune into the Essex outfit, and at one point their weekly wage bill was a staggering £30,000 with former professionals, Jermaine Pennant, Jamie O'Hara and Paul Konchesky on the books. However, Tamplin fell out of love with the project he invested more than £2 million in, and Billericay Town still find themselves at Step 3 level.