The Both Teams to Score Market, or BTTS for short, is one of the most popular betting markets to wager on in football. It allows bettors to take the match result and specific scorers themselves out of the equation.
However, for those that are new to betting, the idea of BTTS may be something that is quite confusing. Therefore, in this guide to the both teams to score market, we will look at what it means, how it works, markets that incorporate BTTS, rules and more.
What Does 'Both Teams to Score' Mean in Betting?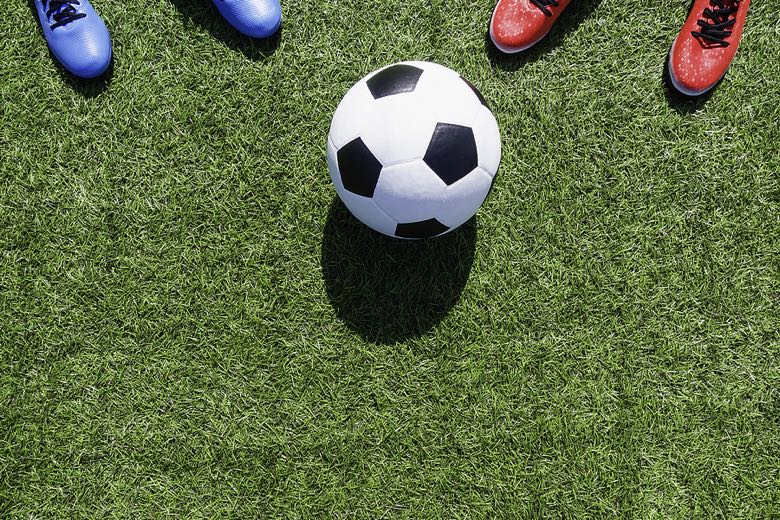 Simply put, BTTS will ask you to bet on a football match and answer whether both teams will score in the match. You will usually be met by the options 'Yes' or 'No'.
'Yes' – Both Teams Will Score a Goal
Backing the yes option means that both teams have to hit the back of the net for your bet to win. A side could win an incredibly one-sided game 10-1, and because you have selected yes in the BTTS market, your bet will win. This is because one side scored 10 goals and the other scored one. It is irrelevant whether the game in question ends in a tight win, a big victory, a humiliating loss or a draw, as long as neither team keeps a clean sheet, your bet will win.
'No' – One or More Teams Will Not Score a Goal
If you select the no option in this market, then there are a few ways you can win. First of all, if a team wins 1-0, 5-0, 10-0 or anything in between and beyond, then your bet will win. The clue is in the scoreline here as if any team ends with a '0' to their name, then your bet will win. You will also win if both sides fail to score. So, if the game ends in a 0-0 draw, then backing no in the BTTS market will see your wager win.
Do Own Goals Count in BTTS Markets?
Yes, own goals do count in the BTTS market. Like the match winner market, the BTTS market does not care about who scores the goals or when, all that matters is that your bet is correct. So, if you backed 'Yes' in the BTTS market and the game ended 1-1 courtesy of two own goals, your bet would win.
The confusion with own goals comes with regard to goal scoring markets. It means that if you picked Harry Maguire to score anytime in the game and he scores an own goal, then your bet will not win based on that own goal. If he were to score and own goal and then score at the correct end later in the game, your bet would win as he has eventually scored in the opponents goal. All you need to be aware of is the fact that own goals will count towards any BTTS market.
Do Goals/Own Goals Count in Extra-Time?
No, goals/own goals do not usually count in extra-time. Most league matches will be played over 90 minutes, with the game ending in a win, loss or a draw for the sides in question. This means that extra-time is not needed. However, in knockout cup competitions, extra-time is often used to force a winner of the game. Usually, a bookmaker will articulate that a match is '90 minutes only', or words to that effect. This means that at the end of the 90 minutes plus injury time, the betting market will be settled.
Therefore, if you bet 'Yes' in the BTTS market in Manchester City's Champions League semi-final second-leg with Real Madrid and the game finishes at 0-0, then your bet will lose. It is therefore irrelevant that City ultimately win 2-1 in extra-time as the market is for 90 minutes only. However, bear in mind that some bookies will provide markets that also include extra-time, or are extra-time specific. These markets will then include any goals or own goals scored, so be sure to take into account whether your bookie of choice is allowing you to wager on goals scored in extra time.
As a side note, be aware of the fact that extra time is different to added time and injury time. Added time and injury time are two names for the same thing. These periods are the minutes the officials choose to add onto the end of the first and second-half due to stoppages like injuries, substitutions, time wasting and more.
Extra time is an additional 30 minutes that is split into two 15-minute halves and added onto the end of a 90 minute game that cannot end in a draw, like a cup knockout match. If the scores are still level at the end of extra time, the game will usually go to a penalty shootout.
Does the BTTS Market Include Penalties & Penalty Shootouts?
If a player scores a penalty that is awarded by a referee in normal time, then it will be counted towards the BTTS market. So, if both Cristiano Ronaldo and Lionel Messi both scored penalties in Portugal and Argentina's 1-1 draw, then you would be correct if you picked the 'Yes' option in the BTTS market.
However, goals in penalty shoot-outs do not count. As mentioned, most bookies will settle their markets at the end of the 90 minutes. However, there are those that incorporate extra-time into their bets or are extra-time specific. However, even these bets do not include goals scored in a penalty shootout.
As a general rule of thumb, you can usually say that if a player scores in a penalty shootout, it will only count in that shootout. That is to say that if you backed BTTS in this market and the game was 0-0 up to the penalty shootout, regardless of the fact that the shootout finished 5-4, your bet will lose, and would likely have lost at the end of the 90 minutes anyway.
Is the BTTS Market Available In-Play?
Yes, the BTTS market is available in-play. In-play betting will see you given the opportunity to bet on the game in real time. This means that the bookmaker will be changing their odds due to the events of the game, meaning one moment a pick may be quite short odds-wise, the next it could be much longer.
By contrast, the pre-match market will see you betting before a ball has been kicked. The odds will shift due to events in the build up to the game like injuries, form, etc. along with the how much of a backing a certain choice has gotten from bettors.
The BTTS market is one that could be settled before the game has ended. For example, if you wanted to wait 80 minutes, hoping the game would stay 0-0 before then betting 'Yes' in the BTTS, you would likely get better odds than if you backed the same outcome before the game. However, if you wanted to do this but the game was 1-1 at half-time, the market would not be unavailable to bet on as both sides have scored.
Are There Other Types of BTTS Betting Markets?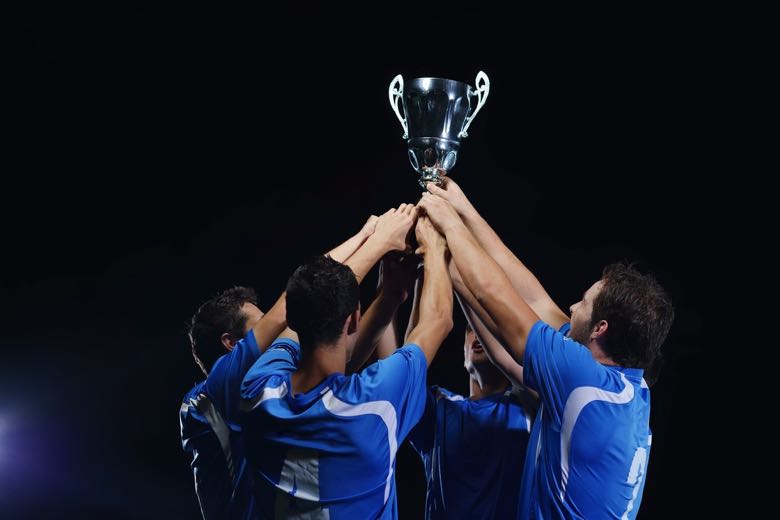 Yes, there are a number of betting markets that incorporate the BTTS market, with these becoming increasingly popular of late. The draw behind pairing one market with another is the fact that there are technically more ways for you to lose your bet, meaning there is more risk and so a higher potential reward. Below, we have brought together a number of the best markets that incorporate BTTS.
Match Winner & BTTS
One of the most popular markets in the game right now. Created by bringing the easiest to use market in the match winner option and pairing it with the ever-popular BTTS pick has created the match winner and BTTS or BTTS & Win market.
If you were looking to use this market to bet on England's game against Italy, you would be met by options including:
England
England/No
Draw
Draw/No
Italy
Italy/No
The options England, Italy and Draw all refer to the result of the game and that both teams will score. For example, if you backed 'England', then you are wagering on England winning the game and both England and Italy scoring. If you bet on 'Italy', then you are betting that Italy will win the game and both England and Italy will score. If you backed 'Draw', then you are wagering on the match ending in a draw and both England and Italy scoring.
If you were to back England/No, Italy/No or Draw/No, you will be wagering on the final result and the fact one or both teams will fail to score. Of course, if you bet on England/No, then you are wagering on England winning to nil, as the parameters of the bet are that England will win, meaning they must score, therefore meaning Italy cannot score. This is the same if you backed Italy/No.
If you were to back Draw/No, then you are backing the match to end in a 0-0 draw. This is because it is not possible to back a scored draw for this option as a 1-1 draw or anything more than that would see you proved correct in the game ending in a draw, but wrong with regard to both teams failing to score.
Both Teams to Score in Both Halves
This market feels like it doubles down on the above market as you are wagering on whether or not both teams will score in both halves. The best games for this sort of market are where two attacking-orientated sides are playing, or if two teams have to win the match and so will go all out in the game.
Another clash that is usually good to couple with this game is a derby match, where both sides are particularly fiery and want to secure the bragging rights over their opponents.
Both Teams to Score & Over/Under
This market combines both the BTTS and over/under markets. The over/under market will see bettors trying to predict whether there will be over or under a certain number of goals scored in the game. For example, you may see 'over/under 3.5 goals'. If you bet on under, then as long as there are three total goals or less scored, your bet will win.
If there are four or more total goals scored, your bet will lose. On the flip side, if you bet over 3.5 goals, then as long as there are four total goals or more scored, your bet will win, while if there are three goals or less scored, your bet will lose. In this market, you will predict whether both teams will score in the game, and whether there will be over/under 2.5, 3.5, 4.5 goals and more.
Both Teams to Score Betting Tips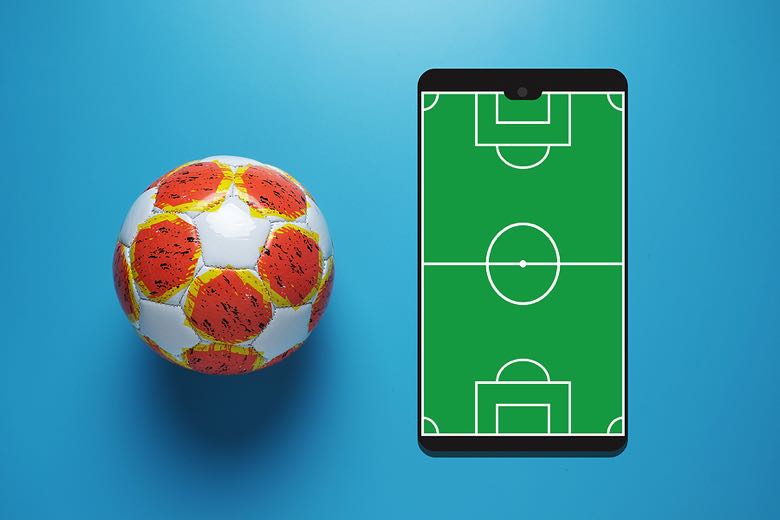 When it comes to betting on football, or any sport for that matter, you have to do your research and know what you are betting on. If you need something of a helping hand first, then take a look at our guide to betting on BTTS markets below. We would stress that you should always do your research before betting, while our list is likely not exhaustive.
Goal Scoring Leagues
Some leagues are more likely to see goals than others. The Premier League is touted as one of the most exciting and unpredictable leagues in the world, meaning goals are likely. This, coupled with the extremely creative midfielders and world class forwards means many matches end with both teams scoring, with very few 0-0 draws to speak of.
However, there will be other leagues out there where goals are less likely. The old adage was that Italian football seemed to covet clean sheets and big tackles or goal scoring. While this may not be true anymore, there will be leagues in world football where there are more 0-0 draws or games where both sides fail to score than others.
Struggling Defences
The BTTS market does not revolve around teams that can score goals. Sometimes, you will be better off wagering on matches where two teams have very poor defences. This can mean that despite the pair not scoring a huge number of goals themselves, they will both score against eachother as both defences are leaky.
Razor Sharp Forwards
On the flip side of the above, sometimes it works to bet on the teams that have world class attacking talent in their side. Betting on a team like Manchester City seems to be a good idea right now with their creative players putting the ball on a plate for Erling Haaland, who cannot stop scoring. Of course, you do not need to bet on a side solely on their premier forward. After all, some teams do not have a 20+ goals per season striker, with the side instead sharing out the goal scoring between the team.
Teams with Good BTTS Records
This is a culmination of good forwards and a leaky defence. If you are looking to back 'Yes' in the BTTS market, then you will have to really do your research into the teams you are backing. After all, if you are backing City because they have scored 30 goals in 10 games and Arsenal, who have scored 20 in 10, then this looks like an ideal bet.
However, you must caveat this with the fact that City have only conceded five times in 10 games, keeping seven clean sheets along the way. Meanwhile, Arsenal have conceded in eight of their 10 matches. The state of the two teams now seems to allude to the better bet being 'Manchester City/No' with City winning and both teams not scoring. In the straight BTTS market, the selection would be 'No'.
Of course, the Premier League continually provides results and scorelines that shock and surprise. This is what makes England's top league so exciting. All of the stats and expert insight and betting tips could lean one way, saying that City will win and both teams will not score, but the game sees Arsenal winning 4-0.
Be Cautious of Sides Looking for a Draw
In recent years, Burnley, who have now been relegated from the Premier League, became a team synonymous with being good defensively and making it tough for the opposition to score against them. This saw them draw a large proportion of their games while keeping clean sheets.
Teams like this will look to try to ensure that they do not lose a game while attempting to sneak a goal and a big result. Sides like this can provide a real headache for those looking to bet on BTTS. After all, if you bet on 'No' to both teams scoring and Burnley conceded immediately, then they will be forced forward, completely changing their game-plan and perhaps even your bet as you had originally assumed Burnley would not concede and would sneak a goal themselves.