In the ever-growing world of football betting, any decent bookie will make it their mission to make placing a bet as simple as possible. But sometimes things aren't as straight forward as they look.
There is one issue that regularly plagues accumulator fans and countless punters across the country have, at one stage or another, come across a stumbling block when trying to place a multiple bet online: related contingencies. Here we'll look at what a related contingency is, as well as how you can find a way around them to still get your bets on.
What Are Related Contingencies in General Terms?
For anyone that has spent any decent amount of time in a bookies, or been around the world of online betting for a while, the term 'related contingencies' is something that they have probably come across. It can be a frustrating situation to be in and specifically occurs when trying to place a multi-leg bet that involves two or more selections that are connected somehow.
A 'contingency' is a future event or circumstance which is possible but cannot be predicted with certainty, which in layman's terms is basically something that one might place a bet on. The term 'related' simply meaning that two things are 'connected in some way', so the phrase 'related contingency' is a series of future events the results of which are connected.
Although the phrase itself might sound to many punters like a term that you would hear used by a lawyer, it is a straightforward (and very common) piece of gambling terminology. Essentially, related contingencies will tend to stop players from placing a single bet on multiple outcomes where the results are not independent of each other.
From a bookmaker's point of view, related contingencies are an essential consideration when pricing up bets as the odds you are receiving on one prediction may be directly affected by the outcome of another.
Related Contingencies in Football Betting
Now that we have broken down what exactly related contingencies are, it is time to see how that comes into effect with regards to football betting markets. With 'The World's Game' commonly referred to as the most popular sport from across the globe, it is no surprise that bookmakers offer a multitude of betting markets for their players.
However, despite all bookmakers offering punters the chance to place a single flutter on a number of different sections, not all of those individual markets can be combined for a one-off bet.
When Two Outcomes Are Linked
Let's use the Champions League as an example of related contingencies rules in football betting and what that might look like. If Bayern Munich were facing off against Real Madrid in a quarter-final tie, you might want to place a single bet on both Los Blancos to win that last-eight showdown and also go on to lift the title outright.
However, under the related contingency rules that bookmakers apply, you would not be able to place that flutter as the two outcomes are intrinsically linked. Essentially, if Real Madrid were to win that quarter-final meeting against Bayern and extend on their Champions League adventure, then the initial odds on them winning the tournament will be decreased as they have moved one step closer.
Likewise, if a punter wanted to place a single bet on Manchester City to beat Liverpool and also include the Sky Blues going on to lift the Premier League trophy that season, this would be another flutter that would not be allowed via related contingencies. Man City potentially picking up three points against Liverpool would directly improve their chances of being crowned Premier League champions, meaning that this outcome has an effect on the other bet you are attempting to place.
How Do Players Find a Way Around Related Contingencies Rules?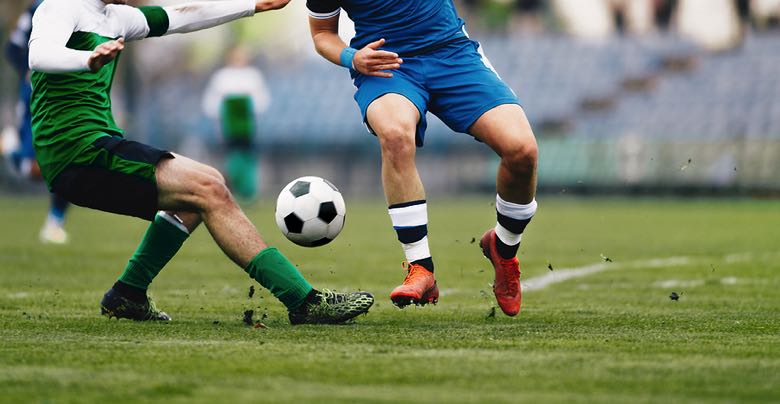 Although related contingency rules will be in place with all bookmakers, there are some ways that players can work around those restrictions to place bets that do combine related selections. These involve special bet types that adjust the odds to take into account the fact that the outcomes aren't independent of each other.
Bet Builders
With betting companies always looking out for the latest way to stay ahead of the trends and to make a more enjoyable experience for their users, the bet builder function has become very popular with punters. Designed for players who are looking to be a tad more specific with their bet on a single fixture, the bet builder market is arguably one of the simplest ways around the related contingency rules.
While a normal one-off flutter will allow you to select markets from an outright winner all the way through to a specific player to be shown a card, the bet builder function allows you to combine multiple pre-selected options into the same bet whilst taking into account how each option affects the others.
Request a Bet
Another option is 'Request a Bet'. With the modern era so focused around social media, it is no surprise that bookmakers have been quick to capitalise on the chance to use this to their advantage. Along with a bookmaker's social media platforms giving users the chance to interact with them for a number of different reasons, players can also directly request a specific bet to the company that they play with.
With all good bookmakers using Twitter as the main platform in which their users can request a bet, this function also allows players to select a host of different markets for a single fixture. Once you tag your select bookmaker in a tweet that includes that the options you want for your single bet, they will then get back to you with the odds that they offer and a link to place that specific bet.
Football Scorecast Bets
While related contingency rules might normally stop users from placing a single bet on multiple outcomes at one certain fixture, the scorecast bet is the major exception to the rule. Basically, a scorecast bet involves two specific markets that are rolled into one bet – similar to a double bet.
The scorecast market requires punters to both predict the final outcome at a designated fixture and also select one player that they think will get on the scoresheet. However, while the scorecast market might be both a perfect way around the related contingencies rules and the chance to be more specific with your single flutter, it is important to read the small print.
While the scorecast function will always require you to select the scoreline at the final whistle of your select fixture, some bookmakers are specific about whether your chosen player must score a specific type of goal. For example, although some bookmakers might state that your selected player must score the opening goal of that fixture, other sites sometimes only cash a scorecast bet as a winner if that player scores the last goal of a game.