Over/under betting is one of the most popular ways to wager on football, with the betting market also bleeding into other sports like cricket, rugby and tennis. Such is the popularity of the market, you can now utilise the basic elements of it in a number of other formats.
In this guide to over/under betting, we will go over how the market works, which markets you can use it in and basic betting tips to bear in mind.
What Is Over/Under Betting in Football?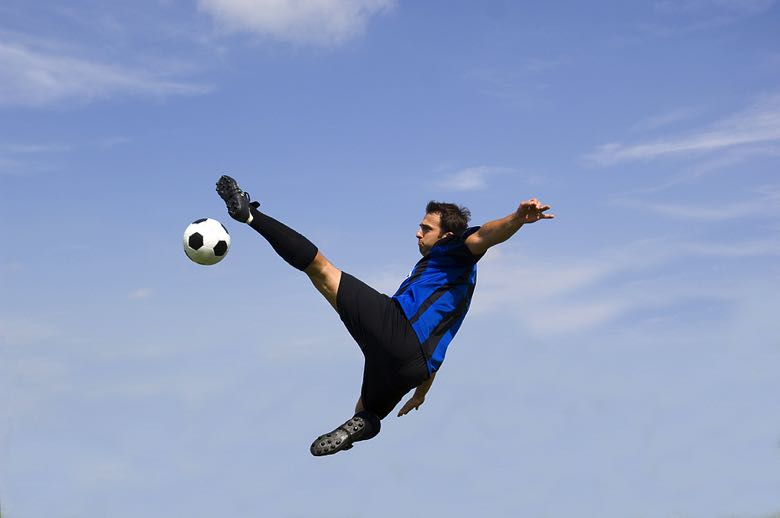 Simply put, over/under betting, also known as 'totals' bets, is a bet that asks you to predict whether there will be more or less of a particular event. In football, this will usually refer to the number of goals that will be scored over the course of the game.
For example, the total goals over/under market will give you a number of options that you can wager on. Some bookmakers will put all of their available over/under options on one page, while others will split the options up, placing each over/under on a different page.
Goal Options
A bookie that places all of the goal options on one page will ask you to select whether you think there will be over or under a certain number of goals all in one place. You will see options like 'Over/under 1.5 goals', for example. If you were to back 'under 1.5 goals', then your bet will win if one goal or less is scored. If two goals or more are scored, then your bet will lose. Conversely, if you bet on 'over 1.5 goals', then your bet will win if two or more goals are scored in the game. If one goal or less are scored, then your bet will lose.
This market can range from 'over/under 0.5 goals' all the way up to as high as the bookie is willing to provide. For example, you could see 'over/under 10.5 goals', although this is a tally that is rare in most games. This will see the 'under 10.5 goals' as a big odds-on favourite, while the 'over 10.5 goals' will have pretty long odds as it is seen as less likely to happen.
If your bookmaker decides to split all of the available markets, then you will see each option given its own page on the sportsbook. This can make things easier to understand, as you will simply click on, for example, the 'over/under 3.5 goals' market, with only the 'over' and 'under' options provided to you on this page.
What Over/Under Markets Are There?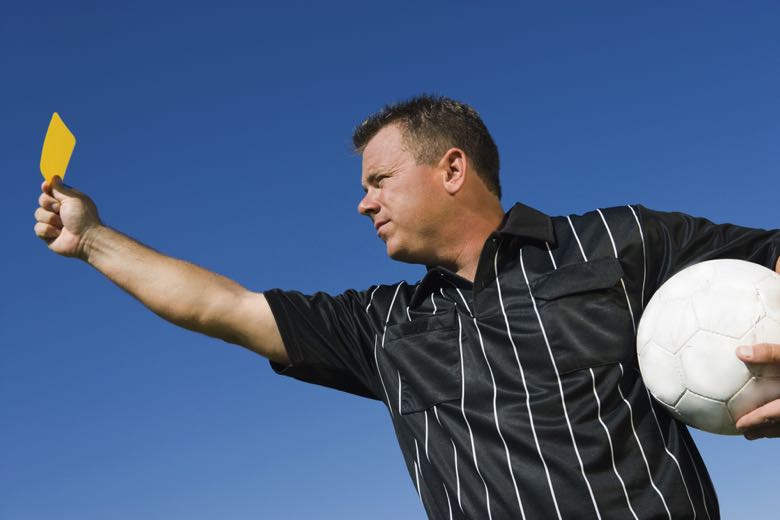 As mentioned, the over/under betting markets have become very popular in football and a number of other sports. Below, we have listed the main over/under football betting markets that you can bet on in a football match.
Total Goals
The total goals over/under market is the most popular and easiest to use when it comes to football. This type of betting means that you do not need to nail a specific number of goals that will be scored. For example, you might think there will be four goals in the game, so you back over 3.5 goals.
However, there are actually seven goals in the match. In a market where you are asked to perfectly predict the score, your bet will lose. However, this market will only ask you to predict whether it is over or under a certain number of goals, rather than the exact amount.
Corners
This betting market will ask you to predict whether there will be more or less corners than a specific amount. Like the goal over/under market, you will see, for example, 'over/under 4.5 corners'. This means that if you think there will be very few corners in the game, then you can back 'under'. If there are four corners or less, then you will win.
Throw-Ins
This can be a very difficult market to predict. The throw-ins over/under market is far harder to research and could even force bettors to go into previous games of the sides they are trying to bet on to count the number of throw-ins that occur in a match.
Unlike the total goals or corner markets, there are far less stats that are readily available to punters. This can see value in the odds, but as mentioned, it is not always easy to research thoroughly.
Yellow Cards
This is a popular way to wager on the over/under market. Here, you will bet on the number of yellow cards that will be shown in the game. There is an abundance of stats available for this sort of market. This makes it far easier for you work out which players are more likely to be shown yellows in a game, allowing you to bet with research behind you.
It is always worth taking a look at the two sides as one team may have a star player that is often fouled by the opposition, meaning yellow cards are likely. Alongside this, certain positions on the field such as defensive midfield or left and right-backs may be more likely to give free-kicks away, so keep an eye on which player they are coming up against and marking, as a particularly aggressive defender could foul a skilful attacker regularly. Finally, if the match is a derby or has a lot riding on it, this could see the number of cards that are likely to be shown increase.
Red Cards
The over/under red cards betting market is very similar to the yellow card version. Always look at the players, teams and how the game fits into the season to work out whether a sending off could happen in the match. Usually, this market will offer lower numbers, such as over/under 1.5 red cards, as they are not particularly common.
Over/Under Betting Tips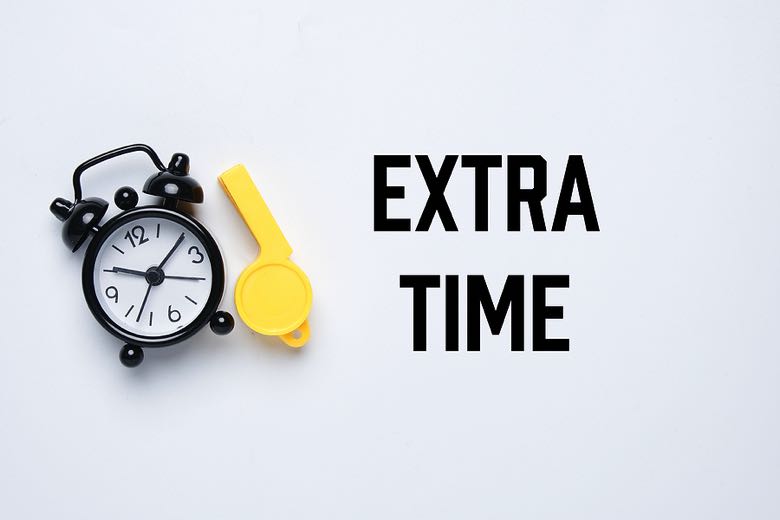 When you come to betting on any over/under market, there are a number of factors you must take into account. These include but are not limited to:
Extra-Time Does Not Count
An important misconception in most markets is whether or not your bet counts when the game goes to extra-time. The over/under market, like many other ways to bet, do not count if the game goes to extra-time unless otherwise stipulated.
There will be markets that are designed to go beyond normal time. These will include specific extra-time and penalties markets. However, most normal markets will no longer be live if the match goes into extra-time. This means that if you back 'over 4.5 goals', with four scored in normal time and one scored in extra-time to make it 3-2, that goal scored in the extended period will not count towards your bet. Your wager will therefore lose as you predicted that there would be over 4.5 goals and there were only four.
It Does Not Matter Who Scores
A common misconception comes from bettors thinking both teams have to score at least once in this sort of market. This is not true. For example, if you have bet on 'over 2.5 goals' and Manchester City beat Manchester United 3-0, then your bet will win because there have been over 2.5 goals.
If the same game had ended 2-1 to City, your bet would also win. It is irrelevant who scores the goals, as long as you have correctly predicted that it will be over/under a certain amount, then your bet will win.
The Weather Matters
This is one that you should take with a pinch of salt. Some will claim that if the rain is falling heavily, then the match will likely have a big impact on the game. For example, big patches of water on the pitch could see the ball holding up on the turf and poor touches of the slippery ball, making goals less likely.
Similarly, bad weather could see players sliding into challenges and taking more of the opposition player because they are not in control because they are slipping. This could then see more fouls and yellow cards. Be aware of the fact that the weather could have an impact upon how the game is played.
Similar Football Betting Markets to Over/Under Markets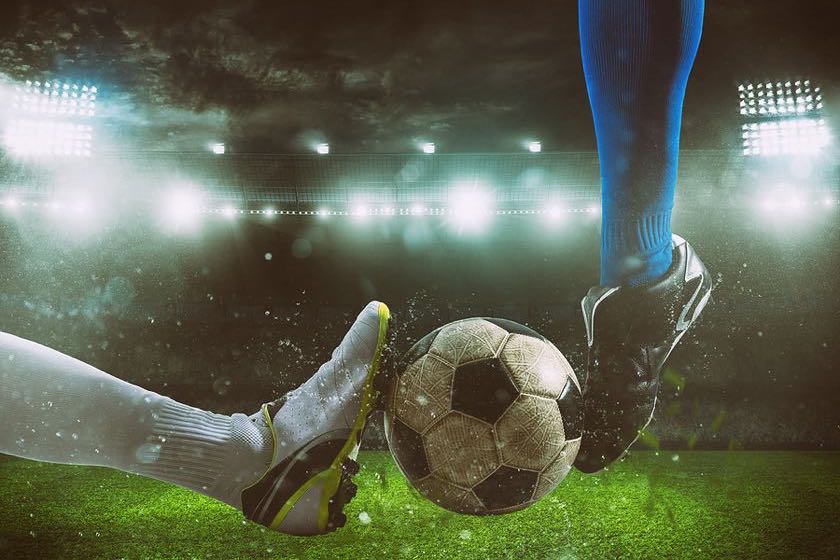 If you are not completely sold by the over/under market, or you want to bet in a similar style to the market, you can utilise any of the ones we have listed below.
Both Teams to Score
The both teams to score market will ask you to make a judgement on whether you believe both sides will score in the match. If you think both Real Madrid and Barcelona will score in their game, then you would select 'Yes' in the market. If you think one or both of the sides will fail to score, then you would select 'No'.
The market is similar to the 'total goals over/under' in the sense that you are trying to work out the goals scored, although your bet will only win in this market if you nail whether both sides will score or not.
Team to Score over X Goals
This is another betting option that is similar to the total goals market. Here, you will wager on whether a certain side will score more goals than the specified amount. This one can be a bit more difficult to bet on as the 'total goals over/under' does not look at the specific side, meaning that as long as there are the right number of goals in the game for your bet, then it will win regardless of who scores them.
However, in this market, you could have backed Bayern Munich to score over 2.5 goals against Borussia Dortmund, but if Dortmund win 3-0, then your bet will lose.
Correct/Final Score
This is one of the most difficult betting markets to wager on as nailing the correct score can be incredibly difficult. Most will cite that 0-0, 1-0, 2-1, and 2-2 are more likely outcomes in matches of late, although you should always do your own research on the team/match/competition that you are betting on as this will change depending on what you bet on.
The struggle with this betting market is that you have to be perfect with your selection. You could have bet on Chelsea to beat Arsenal 2-1 with you correctly predicting the score for most of the game. However, a late goal for the Blues makes it 3-1 in the 96th minute, meaning your bet will lose right at the last second.
Similarly, you might think that Manchester City will beat Brighton 3-0, but a quickfire 1st minute goal for the latter will see your bet immediately lose.
Total Cards
This is an amalgamation of the over/under yellow and red cards markets and actually works in exactly the same way with one difference. This market works on points, so it will be an over/under total points for the cards.
Usually, a yellow card is worth one point, while a red card is worth two. Two yellow cards that result in a red card are marked as three points, with the common misconception that a red for a second yellow would be four points (one point for a yellow + one point for another yellow + two points for the red card = four points). However, this is incorrect, with the first yellow counting as one point and the second yellow and red counting for another two points.
Benefits of Over/Under Markets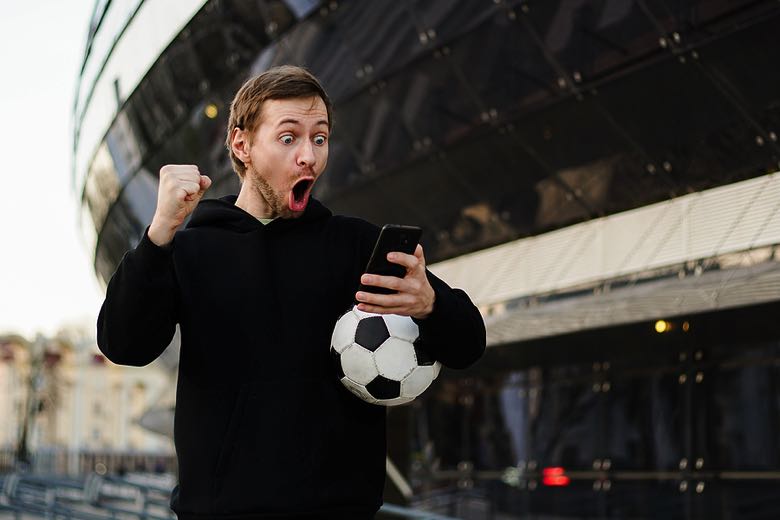 There are always going to be positives and negatives of using a certain betting market. The over/under markets are no different. Below, we have compiled a list of the benefits of using the market when you come to bet.
You Don't Need to Predict Perfectly
Unlike many other markets, over/under betting does not require you to be perfect, whereas the correct score market will ask you to nail a bet on the score and winner. Therefore, if you think that AC Milan will beat Inter Milan 4-0, you will back there to be over 3.5 goals, but Inter Milan actually win 4-0, then your bet will still win despite your gut feeling that AC Milan will win being wrong.
Stats Are Easy to Find
Generally, all of the over/under markets will refer to areas of the game that have stats that are easy to come by. A simple search online will show you the goals, yellow cards, red cards and more. This makes it simple to do your research.
You Do Not Have to Wait for Your Bet to Win
One thing about being human is that most of us are impatient. Sometimes bettors do not want to wait until the end of their game for their bet to settle. This is why markets like first and anytime goal scorer are so popular. These markets can be settled within the first few minutes meaning that your bet could win before the action has really ever started.
This is similar with the over/under markets. If you wager on there being over 2.5 goals in the game and Manchester City and Tottenham exchange blows seeing the former go into a 2-1 lead in the first 20 minutes, then your bet will win. Conversely, if you had bet on there being less than 2.5 goals and the same situation as above unfolds, then your bet will lose almost immediately.
It Can Make Dead Rubbers More Interesting
Sometimes, matches at the end of the season can become incredibly drab and boring, or there could be two sides that do not usually play in exciting games. This is where betting over/under on goals, cards and corners can make these matches more entertaining.
For example, if you wanted to bet on Burnley and Watford but feel there will not be many goals, you can bet on under 1.5 goals, making a drab 0-0 that much more exciting as you cheer on a goalless stalemate. In the same way, if two sides are more inclined to play a physical game that does not involve many silky skills, then you can bet on the total number of cards, meaning silly fouls and crunching tackles are made even more exciting.