The goalscorer markets are some of the most popular and easiest ways to wager money on football matches from around the world. Many of the greatest names in football have been goal scorers, such as Cristiano Ronaldo, Lionel Messi, Robert Lewandowski, Karim Benzema and Zlatan Ibrahimovic. All are brilliant players in their own right, but they are all connected through the fact they score goals, and lots of them.
Much like the match winner market, many novice bettors look to simply bet on this market using name recognition alone. Seeing Ronaldo or Messi on the teamsheet will see most assume they will score in the game. However, what would happen if they scored a penalty in the game? Would this see our goalscorer bet win, would it lose, or would it be voided? In this article, we will take a look at what happens to goalscorer bets if your pick scores a penalty, what happens to the scorer market in a penalty shootout, what goalscorer markets there are and more.
What Is the Goalscorer Market?
While we will go into the most popular goalscorer markets later in this guide, we will give a quick summation of the goalscorer market here. In betting, a goalscorer market will ask bettors to wager on the player they think will top score in a match, or across a season or competition if they are using an outright betting market.
Do Penalties Count in the Goalscorer Market?
The short answer to this is yes. If a goal is scored across the 90 minutes from the penalty spot, then it will count towards the goalscorer market. Therefore, if you back Harry Kane to score first and he smashes in the opening goal for England against Germany from the spot, then your bet will win.
This would be the same if you were betting on Kane to score a hat-trick (three goals in one game). If the striker were to score from the penalty spot three times in the game, your bet would win. This would be the same if he scored all three goals from open play, for example.
When Are Penalties Not Counted?
Penalties do not count in extra-time. For those that do not know, extra time is an extra 30 minutes that can be added onto the end of a game that cannot end as a draw, such as a knockout cup match. The 30-minute period is split into two 15 minutes halves, with this making way for a penalty shootout if the teams are still level.
Be careful here, as extra time is different to added time and injury time. Added time and injury time are segments of time that are added onto the end of each half. These are added by the referee to make up for time lost due to time wasting, substitutions, goals, injuries and more.
It is important to note that in extra time, if a player scores a penalty, it will not count. This is not because penalties do not count towards goal scoring, but rather, because goals in extra time do not count. You will notice that many bookies state '90 minutes only' or words to that effect. This means that the market you are wagering on will only count for the initial 90-minute match and injury time.
This means that if you bet on Luis Suarez to score anytime and he finds the back of the net in the 110th minute, your bet will lose. This is because your bookie will have settled this market at the end of the 90 minutes.
However, there are some bookies and markets that allow for extra time. Usually, these will be specific markets for extra time, although some bookmakers will allow you to make bets that count in both normal and extra time, although this is rare.
The final instance when a penalty is not counted towards a goal scorer market is in a penalty shootout. If the match ends in a draw, after both the end of normal and extra time, then a penalty shootout will be used to find a winner.
If you back your player to score anytime in the game and they score in the penalty shootout, then your bet will not win. As a general rule of thumb, goals scored in a penalty shootout will not count towards any betting markets. Of course, there may be some exceptions to this rule, but most markets will adhere to this rule.
What Are the Most Popular Goalscorer Markets?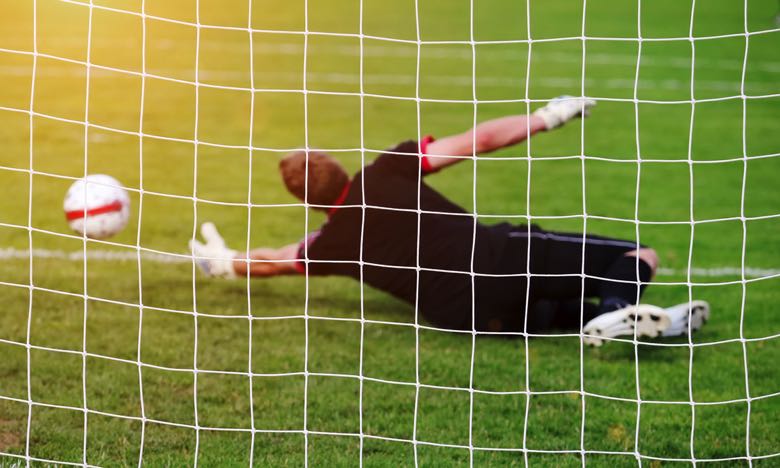 The goalscorer betting market is one of the easiest betting markets to become comfortable with. You simply choose a match that you want to bet on, pick one of the goalscorer markets, choose your player of choice and then wait. Depending on the goalscorer market you choose, if your player scores, you will likely win. However, there are some parameters that you must adhere to depending on the goalscorer market you choose. These are as follows:
First Goalscorer
The first goalscorer market will provide you with all of the players and their odds of winning. You will then choose the player that you think will score the first goal of the game. If you picked Neymar to score first for Brazil against Croatia and he nets the first goal to make it 1-0, then your bet will win. It is irrelevant whether this is in the first minute or the 89th, as long as Neymar scores the first goal in normal time, your bet will win.
Last Goalscorer
This is the exact opposite of the first goalscorer market. Here, you will pick the player that you believe will score the final goal of the game. This could be in a 1-0 win for your side, a 6-6 draw or a 10-1 defeat. As long as you have chosen the player that scores the final goal of the game, then your bet will win.
Be aware of the fact that while the first goalscorer market will usually be settled by a bookie once that first goal has gone in, the last goalscorer market will not settle until the final whistle. This is because while your choice has scored in the fifth minute of injury time in the second-half, there is every chance a goal could fly in 30 seconds after that. This would therefore see the bettors with winning change at the last second, meaning it is not worth a bookie pre-emptively closing a market.
Anytime Goalscorer
As the name suggests, you are backing on a player that will score at any point in the game. If you back Lionel Messi in the anytime goalscorer market, it does not matter whether he scores first, last, second, third, or at any point in the game. As long as he scores, your bet will win. Due to the fact there is no specific requirement tied to this market, the odds that comes with a player will be shorter than they are in the first and last goalscorer markets.
Interestingly, it is possible to do the trifecta of goalscorer betting. If you chose Neymar to score first, last and anytime, then he can technically do this. For example, if the Brazilian were to score a hat-trick in a 3-0 win over Croatia, then he would have scored first, last and at anytime in the game. While we would not recommend putting all your eggs in one basket, if you have found a player and a match in which that footballer will likely star in your opinion, then you can back them.
Top Goalscorer
This is an outright betting market. An outright market means that you are betting on something to happen over the course of a season. You can do this in the World Cup, Premier League, FA Cup, Champions League and more.
This market will ask you to bet on the player you think will finish with the most goals in a competition. An outright market will generally see you having to wait until the end of the season, although you will often have a fairly good idea of whether your bet will win or lose depending on the how your player is doing.